HULT Private Capital's Remarkable Success in UK Prime Real Estate
London Calling: HULT Private Capital's Remarkable Success in Prime Real Estat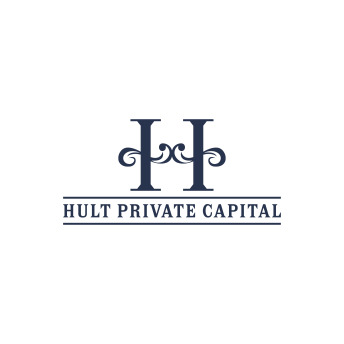 London's property market has long been a haven for savvy investors seeking prime real estate opportunities. Among the prominent players in this market, HULT Private Capital has emerged as a formidable force, consistently delivering exceptional returns through its high-end property investments. Let's explore the success story of HULT Private Capital in London's luxury property sector, with insights from key figures within the organization, Glenn Wilkinson and Sebastian Cooper.
The Luxury Property Niche
HULT Private Capital has strategically focused on the high-end property market in London, catering to discerning investors seeking properties and exquisite lifestyles. The company's portfolio boasts an impressive array of luxurious residences, penthouses, and exclusive developments in some of the city's most sought-after neighborhoods, including Mayfair, Knightsbridge, and Belgravia.
Glenn Wilkinson of HULT Private Capital emphasizes the allure of London's luxury property market: "London's high-end property market offers a unique blend of history, culture, and modernity.
Strategic Investment Approach
HULT Private Capital's success can be attributed to its meticulous investment approach. The company employs a team of experts who carefully select properties with the highest potential for capital appreciation. Sebastian Cooper of Property Investments at HULT shares their strategy: "Our team conducts thorough due diligence to identify properties with strong growth prospects. To make informed investment decisions, we look at factors like location, historical performance, and market trends."
London's High-End Property Boom
The London luxury property market has experienced remarkable growth in recent years. The city's status as a global financial hub, coupled with its vibrant culture and diverse population, has attracted high-net-worth individuals worldwide. This influx of demand has driven property values to new heights, creating lucrative opportunities for investors.
Glenn Wilkinson explains, "We have been fortunate to witness London's high-end property market evolve and thrive. The city's enduring appeal and resilient market conditions make it an ideal destination for long-term investments."
Investor Benefits
For serious investors, HULT Private Capital offers several compelling benefits. Investing in London's luxury property market provides diversification beyond domestic real estate markets, reducing portfolio risk. Additionally, London's stable political and economic environment enhances the safety and security of investments.
Sebastian Cooper highlights the potential returns for savvy investors: "Investors who partner with HULT Private Capital gain access to prime properties that have historically appreciated at attractive rates. The combination of rental income and capital growth can lead to substantial returns over time."
Commitment to Excellence
HULT Private Capital's success extends beyond its investment prowess; it also stems from the company's commitment to delivering exceptional service and experiences to its clients. The company offers comprehensive property management services, ensuring that investors' assets are well-maintained and optimized for rental income.
Glenn Wilkinson remarks on the company's dedication: "Our team is passionate about providing a seamless and enjoyable investment experience. We understand our clients' expectations and strive to exceed them at every turn."
HULT Private Capital has firmly establishedA itself as a leading force in London's high-end property market. With a focus on prime real estate, strategic investment approaches, and a commitment to excellence, the company offers global investors an unparalleled opportunity to participate in one of the world's most prestigious property markets.
As the luxury property sector in London continues to flourish, HULT Private Capital remains at the forefront, delivering impressive returns and exceptional value to its investors. For those looking to diversify their portfolios and capitalize on the enduring appeal of London's high-end real estate, HULT Private Capital stands as a trusted partner for success.
Media Contact
Company Name: HULT Private Capital
Email: Send Email
Country: United Kingdom
Website: https://www.hultprivatecapital.com/