Blahbotski Interview with Muzique Magazine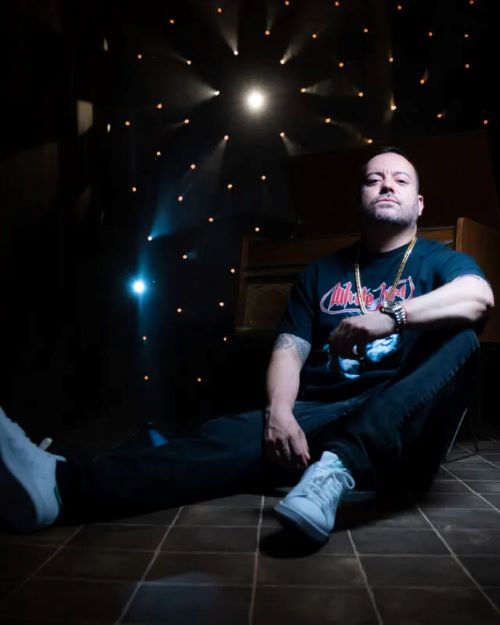 How did you come by your stage/brand name?
The name is a stylized spelling of the mystic Madame Helena Petrovna Blavatsky. I've always been interested in mysticism and the spiritual realm. I also feel that musicians actors and artists in general are modern-day shamans in a way. We offer an escape and a change in consciousness for a little bit.
When did you discover your love for your craft and what made you realize you wanted to pursue a career in it?
I have always loved music. All kinds of music from cumbia and vallenato which are genres of Colombian music (my parents are Colombian) to rock and pop and heavy metal and hip hop there was always music playing at home when I was growing up and that was a huge influence.
I've been doing session work and writing for other artists and projects for a long time and I wanted to get my songs out and be the performer as well. I wanted to experience truly putting myself out there and I wanted the opportunity to be on stage and connect in a way you can't really do from behind the scenes.
To what or whom do you accredit your sense of style?
My personal sense of style is influenced by streetwear and hip hop culture and heavy metal and hard rock attitude. The rock and metal bands in the 80s especially were so over the top and had so much stage presence and I think stage presence and that sense of style is what separates people who are great musicians from artists who have the X factor and are stars.
On your current project, how did you come up with the concept?
The newest single is called "Shake Especial" which in English means Special Shake and it alludes to my job as a bartender and the feelings and connections that arise between co-workers. I want it to be a reggaeton anthem for people in the restaurant and hospitality industry.
What are some of your greatest challenges, and what is your greatest attribute when it comes to your work ethic?
My biggest challenge right now is balancing everything that is going on in my life. I'm a full-time bartender at a very recognized and very busy Mexican restaurant in New York City called Cosme. So there's work and the music which is like having another full-time job and my personal life has had to take a backseat to my professional aspirations and musical goals.
I've always had a super strong work ethic. I admire athletes who are the first in and the last out during practices. You hear that about Michael Jordan Kobe Bryant and Lionel Messi. That kind of dedication and work ethic is what leads to greatness and then sustained success.
Are you the best at what you do in your opinion?
I don't know that you can ever say that you're the best. I think those kinds of accolades and compliments should come from other people as they judge your body of work over a period of time. What I do think is that there are few people in reggaeton who have the unique set of talents and skills that I have.
I'm a composer, I produce, I write all my top-line melodies and lyrics I sing and I'm a multi-instrumentalist. So I think this immersion that I've had in music makes me a very well-rounded artist and that's a huge asset.
What are your plans for the near future?
I'm releasing a new song every month for the foreseeable future and I'm excited for my listeners and fans to start seeing different aspects of my sound. The next song that comes out in October is a ballad and then there's a song coming out in November that has a very 80s pop-influenced sound. I'll be in Medellin Colombia in November to record new music and film some music videos.
Is there anyone you'd like to thank, any shout-outs?
I'd like to thank Cosme restaurant and everyone at Casamata for giving me the flexibility to leave a record and promote my music. Shout out to Nenjah Nycist, Whiteboy Mac, Silvio Beats, Rua Music, Trap Music Medellin. These are producers and engineers that have helped me along the way and they also have movements that they've created.
How can fans find you?
Fans can find me on Instagram. My handle is @blahbotski. They can also listen to my music on Spotify and all streaming platforms.
What suggestions do you have for other artists like yourself?
Just keep writing, keep recording and releasing music, and put a plan into place for how you're going to connect with people and market your music. You're going to have to budget for marketing and promotion. It's the music business and the more well-versed you get in the business side of things the better positioned you'll be to make a mark.
Media Contact
Company Name: Muzique Magazine
Contact Person: Media Relations
Email: Send Email
Country: United States
Website: muziquemagazine.com/