FlashSpeed PRO 3000 Plug-and-Play Portable Outdoor Backup Generator Launched on Kickstarter
VTOMAN launches portable home & outdoor power station that matches safety and reliability with superb performance
FlashSpeed PRO 3000 SuperSafe LIFEBMS Plug-and-Play Portable Outdoor Backup Generator has been launched today on Kickstarter, at <https://reurl.cc/n7aQvD>, as the ultimate portable generator.
Featuring a plug-and-play system with a user-friendly design, this is a compact portable generator that only weighs 38KG, it has one-third of the volume of its competitors, and that can be easily carried around, leveraging its ergonomic suitcase design. It requires no accessories, and it is always ready to be used by anyone.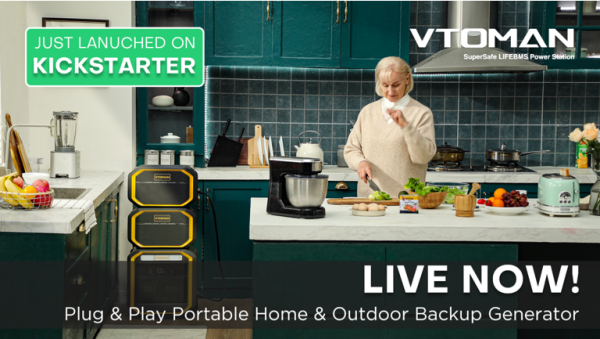 The device's expandable battery can go from its main 2816Wh up to a staggering 8448Wh or more when the user adds an extra battery. FlashSpeed PRO 3000 can be fully recharged in 1.5 hours, exploring its 1800W input—either through its 120V or 240V outlet for AC charging. It also has a 600W solar panel input to solar-charge the device.
Another key feature of this generator is that is equipped with as many as 15 Output Ports, making it possible for users to charge 15 devices at once, with different charging requirements:
FlashSpeed PRO 3000 uses a SuperSafe LIFEBMS protection system with a durable LiFePO4 cell that is designed to protect both your generator and the equipment you connect to it. This LIFEBMS system handles voltage, current, short circuit, and temperature management in real-time, ensuring that there is constant safety and reliability in the power supply.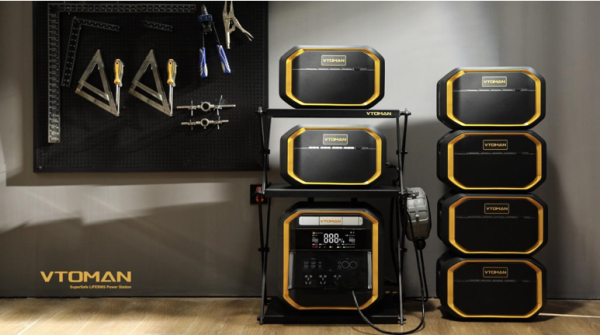 FlashSpeed PRO 3000 has an IP65 Waterproof Level design, with a panel interface that is also waterproof and sealed while keeping its usage simple. A multi-functional waterproof detachable emergency flashlight will also provide lighting, jump-start a car battery, work as an emergency flash warning, and also work as a portable power bank for a phone or radio.
In a nutshell, this is truly the ultimate multi-functional compact portable plug-and-play generator that any person could want to have at home to respond to lengthy power outages, or take out to the off-grid universe, when venturing outdoors.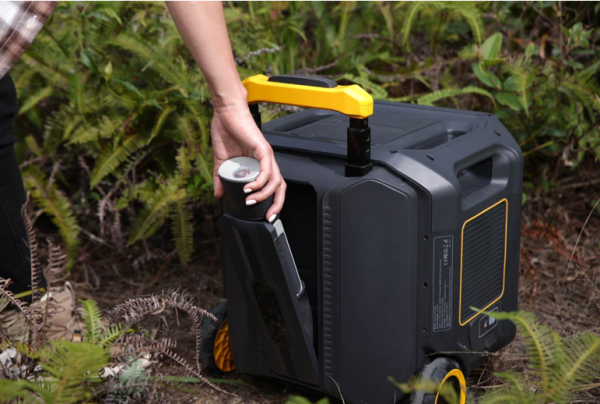 The FlashSpeed PRO 3000 campaign developed by VTOMAN on Kickstarter at <https://reurl.cc/n7aQvD> is seeking to fund the large-scale production of the device, which will be offered early and for a special price $999 to the backers who support the campaign.
About VTOMAN
VTOMAN is dedicated to raising the bar of energy storage equipment and unleashing the potential of innovative ideas and advanced technologies to foster inclusion and facilitate life quality improvement efforts in areas where power shortages have been spoiling people's daily life if not only stunting growth and development. With the LIFEBMS multiple safety protection system, VTOMAN has developed a safe and professional outdoor portable power station.
For more information, please visit <https://reurl.cc/n7aQvD> or contact at [email protected]
Media Contact
Company Name: VTOMAN Technology Co., Ltd.
Email: Send Email
Country: China
Website: https://www.kickstarter.com/projects/156868754/vtoman-3000-portable-home-and-outdoor-backup-generator?ref=6i2s4y