Get a Flawless and Natural Look with Elfin Hair's Seamless Clip-In Hair Extensions
ElfinHair, a leading innovator in the hair and beauty industry, is thrilled to announce the launch of its groundbreaking Seamless Clip-In Hair Extensions. Combining cutting-edge technology with premium quality, these extensions promise to revolutionize the way girls transform their tresses, allowing for a flawless, voluminous look in minutes.
The Seamless Clip-Ins, meticulously crafted using 100% Remy human hair, blend seamlessly with natural hair for an undetectable and comfortable fit. Unlike traditional clip-in extensions, our Seamless Clip-Ins feature a thin, flexible PU band that lies flat against the head, eliminating unsightly bumps or ridges.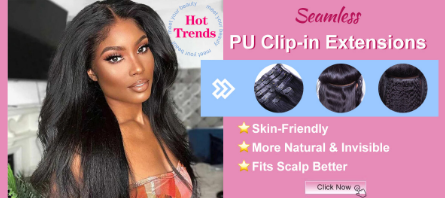 "Our mission at ElfinHair is to empower girls to look and feel their finest, and we are confident that our Seamless Clip-In Hair Extensions will do just that," said Jeff, the founder of ElfinHair. "We've taken hair extension technology to the next level, creating a product that's easy to use, lightweight, and offers a truly seamless look. We're excited to share this innovation with our customers."
Some of the key features of our Seamless Clip-In Hair Extensions include:
Easy Application: The clip-in design allows for quick and hassle-free installation and removal, making them perfect for any occasion – from everyday wear to special events.

High-Quality Material: Made from 100% Remy human hair, our extensions ensure a natural look and feel that can be styled, colored, and cut to blend flawlessly with your existing hair.

Durable and Long-Lasting: The strong, PU-based clips securely attach to your hair without causing damage, while the high-quality human hair maintains texture and integrity over time.

Available in Multiple Lengths and Colors: Our Seamless Clip-Ins come in a range of lengths and colors, allowing you to choose the perfect match for your unique style.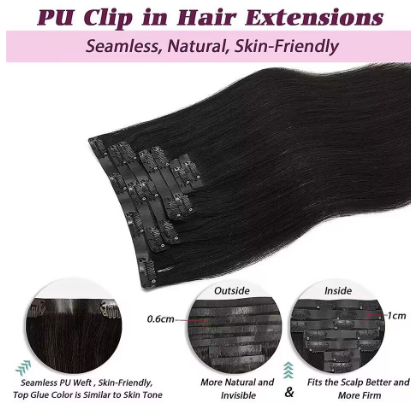 As part of the launch, ElfinHair is offering a special introductory promotion for customers. For a limited time, customers can receive 40% off Seamless Clip-In Hair Extensions at ElfinHair.
About Elfin Hair:
Elfin Hair is a leading provider of high-quality human hair wigs and human hair extensions, dedicated to empowering black women to embrace their unique style and achieve salon-quality results at home. With a commitment to exceptional customer service and the highest quality products, Elfin Hair continues to redefine the hair extension market. It offers accessible, on-trend solutions for every hair type and style.
To learn more about our game-changing hair extension solution, visit elfinhair.com or follow us on social media.
Facebook: https://www.facebook.com/elfinhair
Instagram: https://www.instagram.com/elfinhair/
Youtube: https://www.youtube.com/user/elfinhair
Pinterest: https://www.pinterest.com/elfinhair/
Media Contact
Company Name: ELFIN HAIR
Contact Person: AILSA
Email: Send Email
Country: China
Website: https://www.elfinhair.com/