Julie Holland of Stonewood Kitchen and Bath Featured in LA Style Luxury Lifestyle Magazine
Holland's Story Highlights Both Personal and Professional Triumphs in her 20-plus-year Career in the Remodel and Design Industry
Walnut Creek, California – Julie Holland is a "mompreneur" and the owner of Stonewood Kitchen and Bath, a full-service design company that has won multiple prestigious awards including two from the National Association of Remodeling Industry (NARI), Best of Houzz from 2015 to 2021, and several Reader's Choice recognitions from Oakland Magazine.
With more than 20 years of experience in design and construction, Holland has grown Stonewood Kitchen and Bath to be one of the leading, most trusted, and creative remodeling firms. She and her Stonewood team work with clients on all areas of the home, however they specialize in kitchens and bathrooms. They provide concierge-level design services from conceptual plans to project management, leading clients from preliminary sketches to the final punch list, offering expertise for every step of the process. The Stonewood team designs and installs high-end interior cabinetry, countertops, tile, flooring, fixtures and more.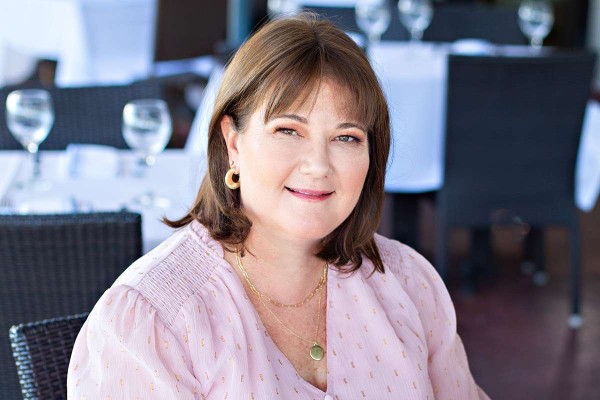 In the current issue, LA Style Luxury Lifestyle Magazine highlights Holland's professional success as a remodeling and design leader, while also focusing on her personal journey of transformation and her ability to overcome adversity. Holland's story demonstrates that anyone's life path isn't a straight road, but instead provides opportunities to pivot and grow.. Through determination, quick-thinking and pushing past obstacles, Holland has expanded her business to multiple locations, building a legacy for both her family and business.
Many in the community see Holland as a role model for women, as she balances multiple roles as business owner, mother, creator, caretaker, entrepreneur and daughters. "For women, I think we have this role embedded in us that we're supposed to play as mother and caretaker," Holland said. "We're trying to manage our business on top of family, and we're racing through life at 100 miles an hour. But, you run the risk of the wheels coming off! Now personally, I've been on a journey of self awareness."
In this new season, Holland is focusing on sharing her story to impact others. She is launching a podcast in May called "Dunamis Power Within". In candid conversations with Holland, business leaders and entrepreneurs will share personal stories of times when they tapped into remarkable power and strength to overcome obstacles and transform their lives
To learn more about Holland and Stonewood Kitchen and Bath, visit the company's website at https://www.stonewoodwc.com or on Instagram @stonewoodkb and @julie_a_holland. For information on the podcast, please visit http://www.dunamispowerwithin.com
The online version of the LA Style article about Holland can be read at https://lastylemagazine.com in the Exclusive Interviews section.
Media Contact
Company Name: Stonewood Kitchen and Bath
Contact Person: Julie Holland
Email: Send Email
Country: United States
Website: https://www.stonewoodwc.com/