How Security Window Film Helps Prevent Break-Ins and Vandalism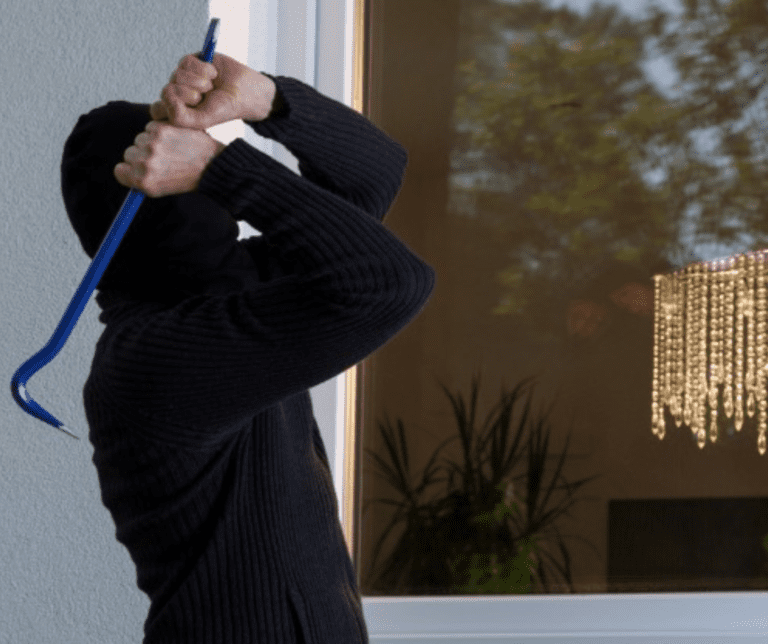 According to recent statistics, home burglaries occur every 26 seconds in the United States, while business break-ins happen once every minute. The cost of property crimes, including theft, burglary, and vandalism, is estimated to be around $16 billion annually. These alarming figures emphasize the importance of protecting your property against intruders and vandals. Learn how security window film helps prevent break-ins and vandalism, and why it's a valuable investment for any property owner.
How Security Window Film Deters Intruders
Security window film is a clear or tinted film that is applied to the interior surface of windows. It is made of multiple layers of polyester film and a strong adhesive that bonds the film to the glass. The result is a barrier that makes it harder for intruders to break through windows.
When a criminal attempts to break through a window with security film, the film holds the glass in place, preventing it from shattering and making it difficult for the intruder to gain entry. In addition, security window film has a visual deterrent effect that can discourage criminals from attempting a break-in. The film's presence signals to potential intruders that the property is well-protected, and that it's not an easy target.
The effectiveness of security window film in deterring intruders has been demonstrated in numerous studies. According to a study by the University of North Carolina at Charlotte, burglars tend to avoid homes with security systems, including security window film. The study found that 83% of burglars would try to determine if a home had a security system before attempting a break-in.
How Security Window Film Protects Against Vandalism
Vandalism is another common threat to property owners, particularly in urban areas. Graffiti, etching, and other forms of vandalism can be costly to repair, and can damage a property's reputation. Security window film can protect against vandalism by providing a durable barrier that can withstand various types of attacks.
The Tint Pros offers a range of security window films that are specifically designed to protect against vandalism. These films can be customized to meet specific needs, including the ability to remove graffiti and other types of markings without damaging the film. By applying security window film to their windows, property owners can deter vandals and protect their property from damage.
Other Benefits of Security Window Film
In addition to deterring intruders and protecting against vandalism, security window film offers a range of other benefits. For example, security window film can help save energy by reducing the amount of heat that enters a building through windows. This can lead to lower energy bills and a more comfortable indoor environment.
Security window film can also protect against UV rays, which can cause furniture and flooring to fade over time. By blocking UV rays, security window film can help preserve the value of your property's interior.
Finally, security window film can protect against shattered glass, which can be dangerous in the event of an earthquake, severe weather, or other emergencies. By holding the glass in place, security window film can help prevent injuries and property damage.
Security window film is a valuable investment for any property owner looking to protect against break-ins, vandalism, and other threats. The Tint Pros offers a range of high-quality security window films that are specifically designed to meet the unique needs of Orange County property owners. By investing in security window film, property owners can deter intruders
Media Contact
Company Name: The Tint Pros
Contact Person: Chase Russell
Email: Send Email
Phone: (949) 832-6883
Address:1590 Newport Blvd
City: Costa Mesa
State: California
Country: United States
Website: https://thetintpros.com/