William Moser Launches New Book on How to Improve Research in America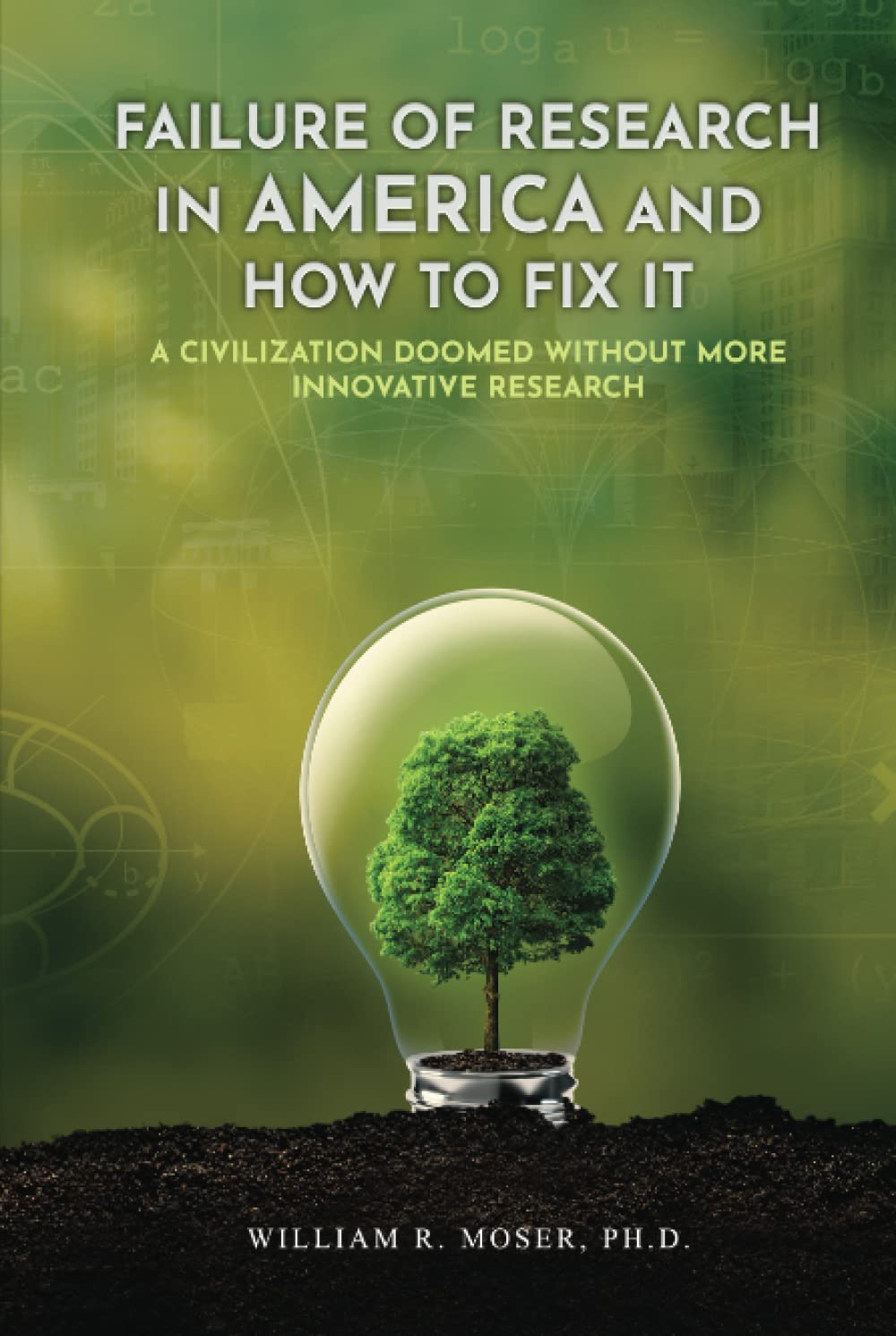 William Moser, author, and narrator of the book, "The Failure of Research in America and How to Fix it," announces the release of his new book. The book by author William Moser, is a book in which the author uses his own unique career experience in research with nearly equal years in academic and industrial laboratories to analyze the failure of research and to outline solutions to the problem. This book is the author's analysis of the historical breakthrough inventions that have significantly contributed to the American society led to the conclusions that's all of the research institutions in America must formulate plans of research that are innovative and risky.
William Moser The Failure of Research in America and How to Fix it, was written to describe the enthusiasm of freshly minted science and engineering Ph.D. students to do innovative research with the goal of solving some of society's greatest problems which are threats to our civilization. His analysis of the problem concludes that there is a failure of all academic, industrial and institute research organization to do the type of innovative research that is needed to safeguard our civilization from disaster.
William Moser is a Professor Emeritus of Chemical Engineering at the Worcester Polytechnic Institute. He received a PhD in Chemistry at MIT in 1964. He has been involved as a principal investigator in the area of the catalytic sciences for over 35 years, and has over 100 publications and 14 United States Patents and numerous International Patents.
The book is available on Amazon in Hardcover, Paper cover, and eBook format, consisting of 238 pages written in English.
To learn more about William Moser, please visit here.
To purchase the book on Amazon, please visit here.
Media Contact
Contact Person: William R. Moser
Email: Send Email
Country: United States
Website: https://www.amazon.com/Failure-Research-America-How-Fix/dp/1959960997/ref=sr_1_1?crid=10HVXCQ2QHBHK&keywords=failure+of+research+in+america+and+how+to+fix+it+by+William+Moser&qid=1676593035&sprefix=failure+of+research+in+america+and+how+to+fix+it+by+william+mos%2Caps%2C387&sr=8-1