Vibis Launches Innovative Bite Healer for Instant Insect Bite Relief on Kickstarter
Vibis Bite Healer offers quick and easy relief for mosquito and insect bites, with an chemical-free formula and reusable design. Now available on Kickstarter.
Vibis US LLC, a leading manufacturer of innovative wellness products, has launched its latest product, Vibis Bite Healer, on Kickstarter. The all-natural formula and reusable design offer quick and easy relief for mosquito and insect bites, making it an essential tool for outdoor enthusiasts and families alike.
The Vibis Bite Healer is a compact and portable device that uses pulse heating and phototherapy mechanism to deactivate foreign protein in the skin, eliminating itchiness and swelling in just a few seconds. Unlike traditional remedies that rely on harsh chemicals or hot water, Vibis Bite Healer is safe, effective, and eco-friendly.
"Dealing with mosquito and insect bites can be a frustrating and uncomfortable experience, especially for those with sensitive skin or allergies," said a spokesperson for Vibis US LLC. "Our Bite Healer is designed to provide instant relief without any side effects or irritation. It's an innovative and convenient solution that fits easily in your pocket or backpack, making it perfect for camping, hiking, and outdoor activities."
The Vibis Bite Healer features a reusable design that can be easily cleaned and sanitized after use, making it a more sustainable alternative to disposable products. It also comes with a compact carrying case and a USB charging cable, so you can use it on the go without worrying about battery life.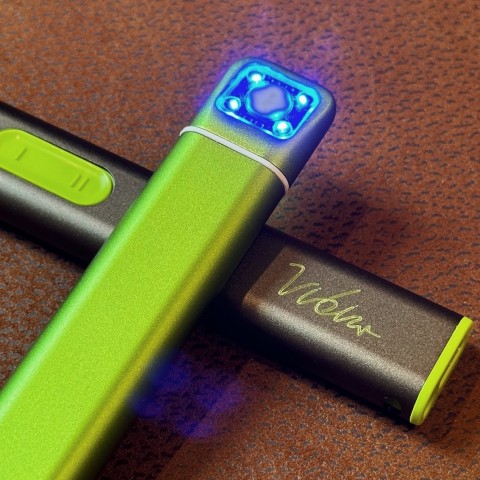 "We're excited to launch our Bite Healer on Kickstarter and share it with the world," said the spokesperson. "Our goal is to help people enjoy the outdoors without worrying about insect bites and their uncomfortable effects. With the support of our backers, we can bring this innovative product to market and make a real difference in people's lives."
Vibis US LLC is a reputable manufacturer of wellness products, known for its commitment to quality and innovation. The company's previous products have received critical acclaim and positive reviews from customers, and the Vibis Bite Healer is expected to be no exception.
The Kickstarter campaign for Vibis Bite Healer is now live, with early bird discounts and other perks available for backers. To learn more about the product and support the campaign, visit the Kickstarter page at https://www.kickstarter.com/projects/vibis/vibis-bite-healer-insect-bite-relief?ref=creator-nav.
Media Contact
Company Name: Vibis US LLC
Email: Send Email
Country: United States
Website: www.vibis.shop/