The Latest Track from Khyber13 – Pashtoon Is Changing The Music Dynamics Across the Globe

Rooted deep in Pushtooni culture, the latest track from Khyber13 is a sure-shot hit. It strikes the right chord with the listeners and creates a deep impact on her heart and soul. Khyber13 takes inspiration from his own Pushtooni culture to create soulful music. Belonging to the afro house genre, this track is a unique blend of melody and technology. It combines the beautiful melodies of Pushtooni culture with synthesized Instruments and catchy vocals. The melody is extremely catchy and it will entice the listeners like no other. Rooted deep in culture, diversity, and melody; this song is both modern and historical at the same time. With a long legacy that is combined with modern technology and electronic sounds, this song is a must-listen.
Hailing from Chandigarh in India, Khyber13 works day in and day out to create the perfect blend of melodies that will appeal to the masses. He is a DJ as well as a music producer who has a thorough knowledge of music, melodies, and sounds. Having good experience being a DJ, he knows how to combine different sounds electronically to create the perfect melody. All his sounds have a unique touch to them. They combine the infectiousness of Hip Hop, Baile Funk, Afro, Trap, and Ethnic Electronica.
Khyber13 also specializes in giving the most energetic and memorable performances on stage. This has earned him a lot of listeners who are truly captivated by his music. He also shared the stage with famous names like King, Ritviz, Nucleya, Divine, Floyd, Chrome Spark, and Krewella among others. All his sets feature upbeat and catchy music that is sure to be on the minds of the listeners long enough.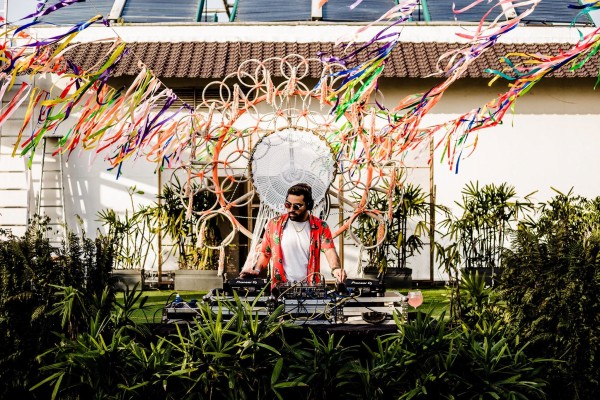 Apart from his live performances, Khyber13 has also gotten a lot of recognition as an individual artist on various streaming platforms. He has gained more than a million plays in his discography. He has also gained recognition from major global platforms such as the Bobby Friction Show on BBC Asian Network and United Colors Radio London. Many YouTube musicians and aggregators have collaborated and picked his music as well. Khyber13 is no less than a music sensation right now.
Due to the immense popularity of his sounds, he has also gained recognition for his sounds from popular brands. From Adidas and Ranveer Singh's NVMD Sneakers to major event organizers in the region, including Sunburn and Gaah have chosen his sounds for their representation.
After completing a successful tour with Krewella and Chrome Sparks at black box festival organized by Irshad Ali Khan earlier, Khyber13 will present his amazing music soon on a tour again. This tour will also represent Diplo, who is a Grammy-winning producer and DJ.
His latest track "Pashtoon" is out on all streaming platforms and features the beautiful blend of culture and newness of electronic sounds. Khyber13 continues to represent diverse and integral sounds in his music till time immemorial.
You can stream his latest song at:
https://www.youtube.com/@khyber1355
https://www.facebook.com/khyber13
https://soundcloud.com/khyber13
https://www.instagram.com/khyber13
Media Contact
Company Name: Khyber13
Contact Person: Ajay kumar
Email: Send Email
Phone: +919988019868
Address:5471/2 Modern Housing Complex, Manimajra Sector 13
City: Chandigarh
Country: India
Website: www.youtube.com/@khyber1355