Benjamin Sparks is the Subject of a New Interview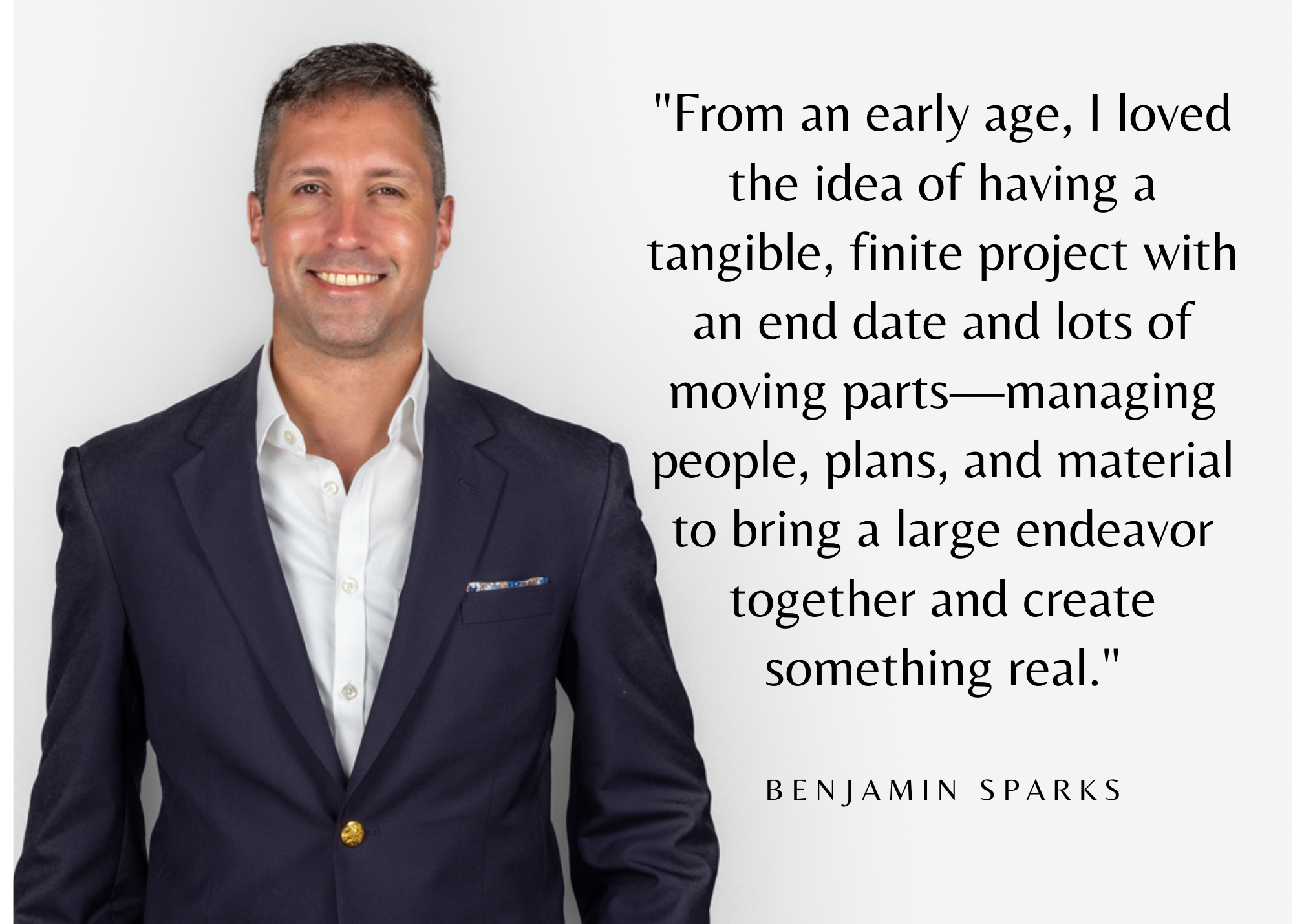 The noted commercial construction consultant and dispute resolution professional sat down to discuss his life, his career, and his professional philosophy.
Dallas, Texas – August 5, 2022 – It is with great enthusiasm that Benjamin Sparks, commercial construction consultant and dispute resolution professional, announces that he is the subject of a new, in-depth interview. The interview, which was conducted by an online periodical aimed at entrepreneurs and businesspeople, is scheduled to be published in late July or early August of 2022.
Early in the piece, Benjamin is asked what inspired him to pursue a career in commercial construction consulting. "I've always been fascinated by project management," he responds. "From an early age, I loved the idea of having a tangible, finite project with an end date and lots of moving parts—managing people, plans, and material to bring a large endeavor together and create something real. With construction, you can touch and see the fruits of your work for decades after the work is finished. Also, I had family members that got involved in construction consulting, and that helped to pique my interest."
Further along in the interview, Benjamin Sparks addresses a question about how he brings ideas to life, answering, "The first step is to brainstorm. I like to write down my ideas during the creative process. The next stage is usually to develop an effective plan of action. I also visualize what the end product looks like, as I believe that is of tremendous value. I frequently ask colleagues, friends, and even friendly competitors in the industry for advice. It's important to know that you never have all the answers and you never know everything. It's vital to have as many sounding boards as possible."
Anyone interested in reading the entirety of the interview is encouraged to keep watch for its publication in the coming weeks, while anyone curious to learn more about Benjamin Sparks is invited to visit his professional website.
About Benjamin Sparks:
Currently working and residing in Dallas, Texas, Benjamin Sparks is a commercial construction consultant for Encore Group, as well as a dispute resolution professional. As a young man, Benjamin Sparks became enamored by the great literary works of Western Civilization. The lessons contained in the so-called 'Western Canon' spoke to him on a visceral level and greatly helped to shape his worldview. Benjamin graduated from St. John's College in Santa Fe, New Mexico.
Upon entering the working world, Benjamin used his finely-honed problem-solving skills to great effect, rising the ranks in the various companies he worked for, before eventually settling on a career as a professional consultant. Although he has worked for firms both large and small throughout the country within multiple industries, such as public affairs and business leadership, these days, Benjamin Sparks concentrates his efforts on commercial construction and dispute resolution.
In his spare time, Benjamin engages in daily exercise and martial arts. He loves playing sports. He is also a longtime wine and whiskey aficionado. He still reads voraciously, always on the lookout for interesting new works, and occasionally revisiting the Western Classics.
Media Contact
Company Name: Encore Group
Contact Person: Benjamin Sparks
Email: Send Email
Country: United States
Website: benjaminsparks.com