Medi-Share supports pastors with mental health resources through Thrive and Cultivate event.
Medi-Share partnered with the Thrive & Cultivate Summit '22 focusing on mental health for church leaders. This free 2-day event included Medi-Share's Medical Director and 37 additional speakers who encouraged and equipped pastors across the nation.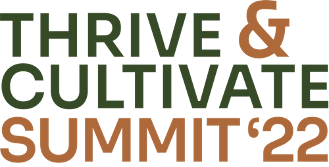 Christian Care Ministry/ Medi-Share, America's most trusted health care sharing ministry and administrator of the Medi-Share Pastors' Alliance, encouraged pastors and church staff nationwide to participate in this free 2-day online event.
Thrive and Cultivate: A Mental Health Summit for Church Leaders took place on May 11th and 12th. Around 44% of pastors report that their job feels draining, yet only a quarter seek counseling. This summit was designed to shine light on the need for mental health resources for our pastors and to equip them to care for themselves, their teams, and their community.
"One of the most challenging jobs on the planet right now is being a pastor or church staff member. I am thrilled that we have the opportunity to build deeper community through the Pastors' Alliance by resourcing these leaders both personally and congregationally to promote wellness and Kingdom impact." – Barry Sneed, Executive Director Medi-Share Pastors' Alliance
The Medi-Share Pastors' Alliance (MPA) is an online community designed to support pastors while they support the church. The Medi-Share Pastors' Alliance has more than 4,000 members and is continuously growing. Any pastor (or paid pastoral ministerial staff member) who is a Medi-Share member is eligible to join. All Pastors' Alliance members were encouraged to participate in the Thrive and Cultivate Summit '22 at no cost.
Participants heard from mental health professionals, non-clinical voices, and church leaders with a focus on self-care and mental health as a ministry. This year's hosts where Kenny Jahng, CEO of Big Click Syndicate and Katie Allred, an expert in online communities for nonprofits.
Medi-Share's own, Dr. Alesia Greene was one of the 38 speakers during the two-day event.
I'm so honored to be included in this year's Thrive and Cultivate summit. This is a wonderful opportunity to help leaders understand how and when mental health counseling and medical treatment can be useful tools in helping people under stress towards a healthy and speedy recovery. It's only by working together with our community, medical and spiritual leaders that we can bring comprehensive cures to our current mental health challenges. Each brings solutions that are so powerful when used together. – Alesia Greene, M.D., Medical Director
The Thrive & Cultivate online library will be available for online viewing for the next six months for a nominal fee.
 
About Christian Care Ministry/ Medi-Share: 
Christian Care Ministry (CCM), a not-for-profit 501(c)(3) corporation, based in Melbourne, FL, operates the Medi-Share program, a Christian health care sharing program that provides an affordable alternative to health insurance for faith-based consumers. Founded in 1993, Medi-Share currently serves over 400,000 members across America.
For more information about Christian Care Ministry, Visit: https://mychristiancare.org/press.
Media Contact
Company Name: Christian Care Ministry/Medi-Share
Contact Person: Debbie Ryan
Email: Send Email
Phone: (800) 264-2562 x2233
Country: United States
Website: https://www.medishare.com