Ingel Soong Tuition Centre Launched Platform for Partners
Ingel Soong Tuition Centre is a well-known tuition centre located in Singapore
Students enrolled with Ingel Soong Tuition Centre will be in for a treat, as the center is now partnering with local and overseas vendors to provide additional services for parents and students known as Ingel's Partners. Ingel is already well-known among students looking for polytechnic tuition as well as online tuition.
Partners can publish their information, services, and photographs on Ingel Soong's website and are free for some time. With the advent of COVID-19, it is expected that online presence for businesses is getting more important. Without any online storefront, it is extremely difficult for businesses to showcase their products and services to the public.
"We want parents and students to benefit from the additional services to be delivered by our esteemed partners," said Ingel. "This platform helps to connect parents and students who are looking for complementary and add-on services and enables businesses to new possibilities, building strong connections and attracting customers. We feel we are well-positioned to offer such a platform, on top of utilizing live online sessions, on-demand text consultation, and ongoing support for our students through our established track record."
Partners will be curated and shortlisted due to your online reviews, completeness, and credentials of their portfolios. The platform is designed to stay relevant and beneficial to the 500,000, or half a million students residing in Singapore. In the near future, students may even obtain a student promotion when they sign up for services from the platform. Potential partners can be speech coaches, music teachers, writing specialists, swimming coaches, and many more. It is also not hard to imagine seeing food and beverage outlets partnering on this platform as well.
The platform already has a partner signing up with them, offering music courses as a supplementary service to potential students. It can be foreseen how the platform will help to create an environment that fosters local business' growth, increases their brand awareness, and helps improve their online reputation among the student population.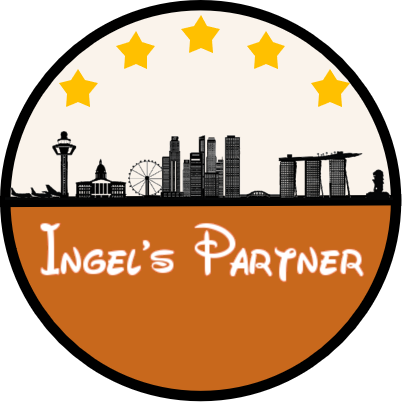 About Ingel Soong Tuition Centre
Ingel Soong Tuition Centre strives to become the best tuition center in Singapore by offering educational courses for students in IP, IB, A, and O Level. In addition, Ingel also teaches tertiary students from polytechnic and universities alike. He covers H2 Physics, H2 Chemistry, and H2 Mathematics on top of subjects ranging from computing, programming (Python, C, Java, etc.), financial accounting, corporate finance, investment, economics, engineering (electrical, mechanical, chemical, etc.), logistics, operations management among many others.
For more information, please visit ingelsoong.com or email us at [email protected]
Media Contact
Company Name: Ingel Soong Tuition Centre
Contact Person: Ingel Soong
Email: Send Email
Phone: 96726733
Country: Singapore
Website: https://ingelsoong.com