The Bandi – Firefly, New Korean Style Bar & Food Bar With Korean Soju Cocktails Opens In New York
May 25, 2021 – Voted as New York's best Korean style bar & food, The Bandi, Firefly Bar is serving Korean Soju Cocktails and authentic Korean food like no other place. Located in Queens, New York, The Bandi has quickly become a favorite with the locals. The food bar offers an unforgettable dining experience by blending a mellifluous ambiance with good food and cocktails.
The bar's simple and healthy menu is curated with Korean flare to indulge food lovers in a joyride of passion eating. The delightful and unique Soju cocktails will instantly pep up the mood and set the tone for the evening. Their signature cocktail Tae Guek, which isn't available anywhere, is highly recommended. Enticing and spacious, The Bandi culminates the finest from Korea for the people of New York.
"It has always been my dream to open a small place where New Yorkers could relax to an evening of delicious Korean Food and fun drinks. With The Bandi, you will experience the rich and diverse culture of Korea", said Sara, The Bandi owner.
Opened in 2020, The Bandi – Firefly has become the place-to-be for many locals and travelers. These people come back time and again because of the cozy and comfortable atmosphere, scrumptious Korean food, uniquely delightful Korean cocktails and a great time.
"Nice staff, fun atmosphere, great ambiance. Stopped in on Friday night. Wasn't very busy and we were seated right away. Service was great. Definitely be back again. Great local spot", quoted a regular customer.
Offering attractive varieties of Korean food and cocktails, coupled with an aura of fun and frolic, The Bandi, Firefly Bar is truly a well-deserved addition to New York's delectable landscape of restaurants and bars.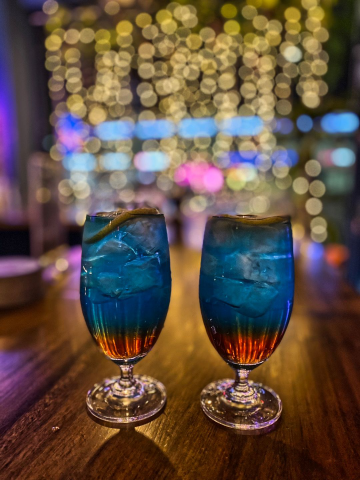 For more information, please visit www.bandibar.com.
Media Contact
Company Name: The Bandi, Firefly Bar
Contact Person: Sara Kim
Email: Send Email
Phone: 718-314-0888
Address:194-17 Northern Blvd
City: Flushing
State: NY 11358
Country: United States
Website: http://www.bandibar.com