TAERIM COMMERCE Launches 'Sous Vide Machine for Home Cooks'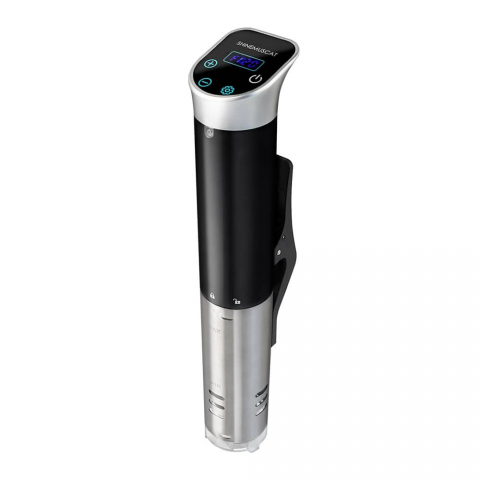 As social distancing is being implemented to cope with Covid-19, people are spending less time outside and have settled into routines that involve a lot more home cooking.
Sous vide, which means "under vacuum" in French, refers to the cooking technique of vacuum-sealing food in a bag, then cooking it to a consistent temperature.
Sous vide cooking recently became popular for home cooks as it has become common on TV programs and YouTube.
Meanwhile, TAERIM Commerce has announced to launch new 'SHINEMUSCAT Sous Vide Machine'.
This stainless steel-made cooker reduces unnecessary energy loss through high thermal conductivity and constant-temperature heating.
The 360-degree water circulation heating system retains more nutrients and guarantees moist and tender texture, brings you the high-end restaurant-style dining to the comfort of your own home.
Also the epoxy resin at the upper part of the product guarantees preservation of the product, moisture proof and IPX7 waterproof rating.
As a reliable and truthful brand, SHINEMUSCAT Sous Vide Machine has proven the safeness by obtaining the CB, KC certificates according to International Electrotechnical Commission (IEC) standards.
SHINEMUSCAT official said, "Driven by the increase in home cooks, we are expecting this easy-to-use product, which allows customers to enjoy restaurant-quality meals at home, to be resulting in good performance in sales", "We will make efforts to launch products in accordance with customer's needs and safety requirements".

Media Contact
Company Name: TAERIM COMMERCE Co.,Ltd.
Contact Person: JIN KIM
Email: Send Email
Phone: +82-70-4253-4588
Country: South Korea
Website: elifestore.co.kr