Grizzye: A Review of Daniel Beule's Strides in the Arts and Digital Painting Industry
Lovers of arts and digital painting have not had enough of amazing works as Daniel Beule a.k.a Grizzye joins in the ranks of individuals taking the industry by storm
Photographer and painter, Daniel Beule is one of the many names in the digital painting industry to look out for. The youngster has continued to create a dimension of revolution in the industry that makes him a force to be reckoned with alongside names like Kaws and Bansky amongst others. He has used his brand, Grizzye, to create amazing photoshoots, videos, paintings, sculptures, toys, and games. Unlike many in the industry, Daniel seeks to use Grizzye to create a change in the way digital painting and art are done.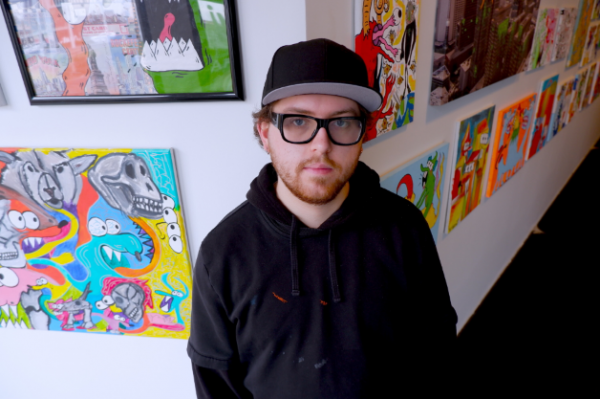 Just recently, Daniel launched "Harface", a character that is heart-shaped with two eyes and an X over its mouth. According to Daniel, Harface means "Shut Up and Love". Together with Harface, his new brand character, Grizzye spreads positivity and informs its followers of truth.
Arts, paintings, and sculptures have been used over the years to pass messages about varying issues that affect the fundamental principles of human existence. Daniel Beule is surprisingly not a stranger to this concept and uses his artistic work to emphasize issues that cut across national development, child care, and the world at large.
This summer, Daniel hopes to open the Grizzye Art Gallery. The Grizzye Art Gallery is an independent art brand that traces its roots to streetwear photography and shoe culture. With Daniel Beule, who goes by Grizzye on Instagram, as the man behind the scene of this art gallery, it is expected to combine the wonders of photography and graphic design, touching on various themes ranging from science and sports to playful cartoon monsters influenced by comics, movies, music, fashion collectibles, and more.
Daniel Beule hopes to create more gallery spots in the United States. To know more about Daniel Beule, Grizzye, and see his works, log on to www.grizzye.com.
About Daniel Beule
Daniel Beule A.K.A. Dan Grizz started Grizzye in high school with photography and fashion inspired by Kanye West, he later appropriated the name into Grizzye West. Recently he released a game "Harface", put out a music video titled "Body Market" which bears the same name as a crypto collectible and clothing shop. If all goes well for Grizzye he is set to open "Grizzye Art Gallery" this summer. Daniel aims to make a change in reality while dreaming every time.
Media Contact
Company Name: Grizzye
Contact Person: Dan Grizz
Email: Send Email
Phone: 3306056087
Country: United States
Website: https://www.grizzye.com