Nanofiber Market Growing Popularity and Emerging Trends in the Industry By 2028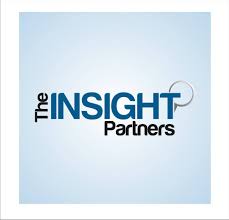 The market is projected to reach US$ 3,309.58 million by 2028; it is expected to grow at a CAGR of 31.2% from 2020 to 2028. The report highlights key factors driving the market growth and prominent players along with their developments in the market.
Nanofiber is a fiber with a diameter less than 1 µm. . Rapid pace of industrialization, growing commercialization of nanofiber products with increasing industrial applications, continuous efforts in technological innovations, and rise in R&D investments are among the significant factors contributing to the nanofiber market growth.
Growing Government Support for Nanotechnology Research & Development Escalates Growth of Nanofiber Market
Get Sample Copy with Complete TOC and Figures & Graphs @ https://www.theinsightpartners.com/sample/TIPTE100001062/
Ahlstrom-Munksjo; Asahi Kasei Corporation; Donaldson Company, Inc.; DuPont; Nanofibers Solution LLC, Inc.; Toray Industries, Inc.; Espin Technologies; Elmarco S.R.O.; Mempro Ltd.; and Revolution Fibers Ltd are among the well-established players in the global nanofiber market.
Nanofibers have attracted significant attention of researchers and governments worldwide due to growing urge of using biodegradable products. Governments are investing huge amounts in the research and commercialization of these fibers. Switzerland, the US, and Japan lead the innovations as well as research funding among the members of the Organization for Economic Co-operation and Development (OECD). Further, as per UNESCO Science Report, the European Union (EU) encourages its members to embrace smart research and commercialization strategies for nanotechnology. For instance, in order to reduce the research gap amongst its newest members, the EU have come up with the its biggest research programme, Teaming Action in 2013 within the category Horizon 2020, Countries such as China, Australia, Canada, France, Japan, the US, and Korea have been conducting various experiments for the commercialization of nanofibers. Innovation-driven initiatives in the advanced manufacturing arena by countries such as India and China is further anticipated to boost the growth opportunities for nanofibers in the coming years.
Impact of COVID-19 Pandemic on Nanofiber Market
The COVID-19 has been adversely affecting economies and industries in various countries due to government-imposed lockdowns, travel bans, and business shutdowns. The chemical & materials is one of the major industries suffering serious disruptions in the form of supply chain breaks, technology events cancellations, and office shutdowns. The shutdown of various plants and factories in North America, Europe, Asia Pacific, South America, and the Middle East and Africa has restricted the global supply chain and disturbed the manufacturing activities, delivery schedules, and product sales. Furthermore, various companies have already predicted possible delays in product deliveries and slump in future sales of their products. The travel bans imposed by countries in Europe, Asia, and North America are hindering the business collaborations and partnerships opportunities. In addition to these restrictions, limited availability of working professionals and lowered production levels due to social distancing measures are the factors hampering the activities in the chemical & materials industry, as well as various markets related to it. Many countries are now resuming to normalcy, whereas many are experiencing second wave of the outbreak. In addition, due to vaccination drives, the situation is likely to change in the coming months.
Buy this Market Research Report Now @ https://www.theinsightpartners.com/buy/TIPTE100001062/
The report segments the nanofiber market as follows:
Nanofiber Market, by Material
Polymeric Nanofiber

Carbon Nanofiber

Ceramic Nanofiber

Glass Nanofiber

Others
Nanofiber Market, by Application
Consumer Goods & Textiles

Electronic Components

Industrial Air filtration

Defense & Security

Power & Energy

Healthcare & Life sciences

Chemicals & Environment

Others
Media Contact
Company Name: The Insight Partners
Contact Person: Sameer Joshi
Email: Send Email
Phone: +1-646-491-9876
City: Pune
State: Maharashtra
Country: India
Website: https://www.theinsightpartners.com/reports/nanofiber-market