Amidst Update to Golden Visa Rule, Ideal Homes International Offers the "Best of the Algarve" to Citizens of the USA and other Countries
Thanks to unrivaled affordability and a wide variety of property choices, Ideal Homes International invites citizens of the USA and other countries to take advantage of the Golden Visa Rule extension to get premium properties in Algarve, Portugal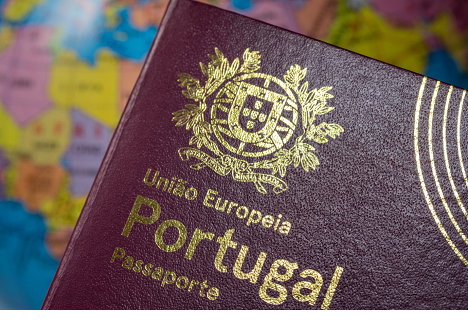 Ideal Homes International, the largest privately-owned real estate company in Europe offering property for sale in the Algarve, Lisbon and Portugal, is inviting people across the globe to take advantage of the country's update to its Golden Visa requirements by getting new and amazing deals on properties in Algarve, Portugal.
Portugal, the westernmost country on mainland Europe's Iberian Peninsula, is catching up rapidly with its next-door neighbor Spain as an expat favorite. The country can boast of sun-kissed, sandy beaches with world-class surfing, mellow port wines nurtured in northern vineyards and a capital city whose cable cars clatter over cobblestoned streets that are hilly and sweeping down to a sheltered bay.
Among the western European countries, Portugal has the lowest cost of living and any foreigner that desires to own real estate within the country can do so legally. All of these factors combine to make Portugal an increasingly popular choice for American and other country citizens looking to buy or rent property in Western Europe.
"Portugal was not on people's radar screens before when they thought of buying or renting properties outside their countries, but that's begun to change. Now, there is a sharp uptick in tourist traffic especially with the Golden Visa rule created by the government.
"Plus, in places like the Algarve region, long-term rentals are affordable and there is a massive variety of affordable properties available to buy with lots of discounts. With the Golden Visa Rule extension, now is an excellent time to check it out." Chris White, Founder & Chairman of Ideal Homes International said.
After the financial crisis of 2008, the Portuguese government introduced the Golden Visa program in 2012 to reboot the economy.
Since the introduction, it has been a huge success boosting the economy by offering the benefits of residency through property ownership and bringing in foreign investment to the country.
With the Golden Visa Program, individuals can apply for citizenship after five years without actually residing in Portugal.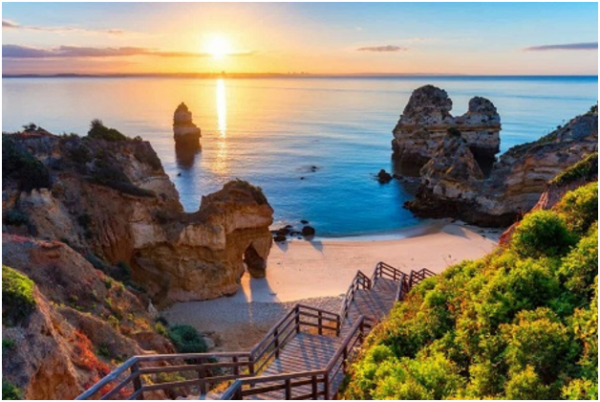 The Golden Visa program was originally scheduled to end in July 2021 but due to the effect of COVID-19 on the economy, the government decided to extend the program till the end of the year. Take advantage of this extension to gain residency through the Golden Visa Program by buying a property in the Algarve.
If you're an American, and your desire is for you and your family to work and visit European countries this is a golden opportunity for you.
For those not wanting to take advantage of the Golden Visa, when compared with North American standards, property ownership is extremely attractive due to Portugal's low interest rates of 0.6 percent, lower property taxes and 40-year mortgages.
The Algarve region is a region on Portugal's southern coast. It's about a 2.5-hour drive from Lisbon with a 120-mile coastline that is very famous. It has a population of about 700,000 people which increases to about 8,000,000 when tourists arrive in the summer.
Being a tourism hotspot, English is widely spoken and the locals are happy to help expats ease leisurely into the Portuguese language.
In the last few years, there has been a steady increase of American citizens looking for a less expensive place overseas with a more calm and peaceful life. For this set of people, the Algarve is the perfect choice whether they're looking for a great location to raise their family or even a sunny place to retire.
And if they're planning to move to the Algarve, purchasing a property is a sensible investment. They stand to benefit from amazing mortgage options with up to 80% financing and interest rates ranging from less than 1% to 1.5%.
As the Golden Visa is a cash ready investment, it is possible for financing to be obtained on top of the minimum amount required (400,000€) to get that extra special property such as a luxury villa or modern apartment.
The process involved in buying a property in Algarve is also quite straightforward. To ensure a smooth and easy process, reaching out to a reputable real estate agency like Ideal Homes International is key.
Since the beginning of 2021, Ideal Homes International has been able to get new and amazing deals on properties in the Algarve just for you as well as great mortgage rates, expert legal advice, rental simulations and more.
Ideal Homes International has a team of experienced and highly trained professionals with a vast knowledge of the Algarve real estate market. Through the company's long-established links with developers, other agents and owners in the Algarve, you can be sure that Ideal Homes International will find you the ideal home to suit your needs, whether that is as a second home, an investment, or a future primary home.
They also have contacts for reliable furniture suppliers, gardeners and all that you could need to personalise your new home in the Algarve. Besides selling, Ideal Homes International also manages and rents out properties for clients.
Time is running out if you want to enjoy residency benefits like free healthcare through the country's Golden Visa program.
For further information on properties in the Algarve region, you can review the Ideal Homes International website or visit their YouTube Channel.
You can also call them at +351 289 513 434 or send an email to [email protected].
About Ideal Homes International
Ideal Homes International is a multi-award-winning largest privately owned real estate company in Europe offering property for sale in the Algarve, Lisbon and Portugal. Headquartered in Portugal, the company has a dedicated team of friendly and experienced staff that is always ready to advise you on all aspects of property ownership in Portugal.
With over 10 years of experience and Led by Chris White, the founder and CEO of the company, Ideal Homes has been able to build a reputation for offering properties of the best possible quality to their clients.
Media Contact
Company Name: Ideal Homes IHTV
Contact Person: Chris White
Email: Send Email
Phone: 00351 289 513 434
Country: Portugal
Website: www.idealhomesinternational.com/ihtv