Former Tennis Player Justin Bower Releases "Mentally Tough Me", A Self Driven Formula to Achieving Success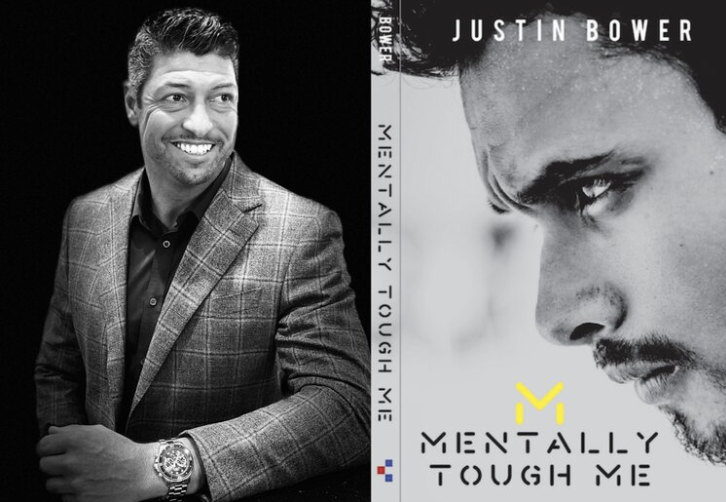 November 10, 2020 – Justin Bower's new book "Mentally Tough Me" is out to help both aspiring and seasoned athletes learn the values of mental toughness and how to achieve it. From winning on the sports field to meeting targets in the boardroom, success does not come overnight. Many successful athletes attribute it to well-planned strategies implemented with precision. This is what "Mentally Tough Me" sets out to achieve; to provide a blueprint of how to be an achiever and succeed. In his bestseller, Bower a former professional tennis player and serial entrepreneur explores and analyzes ways to improve mental performance using 9 core internal categories to empower one's talents and capabilities to do one's best.
If there is one thing sportsmen and entrepreneurs have in common, it is a shared desire to succeed. However, the road to success is undoubtedly a challenging one. It primarily involves planning, preparation, technique, strategy, and execution, but more importantly, it takes the perfect blend of desire and talent to do so. "Mentally Tough Me" teaches keen readers on how to design effective routines and disciplines to create a unique mantra to perfect for achieving one's goals.
Mentally Tough Me is a must-read for athletes and business executives alike. In it, Bower skillfully establishes himself as a leading authority on how to adopt a powerful mindset and integrates his special formula of mental toughness for elite sportsmen, high-level entrepreneurs, and working professionals.
With Mentally Tough Me, Bower isn't providing a shortcut to success. He provides examples and instances of inspiring athletes whose route to stardom was fraught with challenges, obstacles, injuries, and failure. Bower, helps a reader understand that failure isn't an end as long as one is driven towards moving forward. It cultivates a change of thought to take obstacles head-on and goes on to explain ways and means to develop a strong mindset that will eventually break down barriers between problems and plans. Bower calls upon his own athletic experience and shares his secrets through this book. He proves how knowledge has to be combined with execution and regardless of being an athlete or businessman, the mindset of change, is relatively the same.
Justin Bower played several Grand Slams, winning 42 professional tennis titles, and has also been involved in several start-ups in his career since tennis. His latest book Mentally Tough Me is designed to share the secrets of elite performance developed and tested over 2 decades of competition at elite levels. In Mentally Tough Me, the primary objective is to aggressively close the gap between where you currently are and your full potential.
Mentally Tough Me is available on most online book stores, Barnes and Noble and Amazon.
For more information: https://www.mentallytoughme.com/
Media Contact
Company Name: Mentally Tough Me
Contact Person: Alexandra Schmitt (Manager)
Email: Send Email
Address:7215 East Silverstone Drive, Apt 2094
City: Scottsdale
State: AZ
Country: United States
Website: https://www.mentallytoughme.com/