Focusky Releases Animated Presentation Software for 2019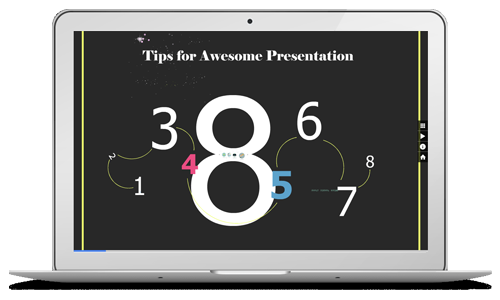 Focusky released animated presentation software that helps users create memorable identities with their audiences through animated presentations.
Focusky, a reputable software technology provider, has announced the release of the animated presentation software for 2019. The company empowers users by focusing on innovations that help to create memorable identities with audiences through animated presentations. Focusky has helped users grow their brands by integrating creative strategies with video technologies as a new approach to marketing. Users have been able to penetrate digital markets and satisfy their audiences using the techniques offered by products such as the animated presentation software.
Focusky is the only platform that provides free software for designing animated presentations for business and product promotion, sales presentation, and much more. With the rise in digital shopping and sharing, businesses have to improve their digital marketing strategies in order to attract more viewers and increase conversions and sales. Selling online requires techniques and resources that help to establish an online presence. Focusky is aware of this, and that is why it offers users the tools and means to penetrate online markets.
Focusky has brought an invariable solution that enables clients to sail across online markets with the utmost ease. Designing animated presentations is an easy venture for users, thanks to Focusky's animated presentation software for 2019. The company offers a platform with tools that allow users to fully control and customize their creations.
Jason Chen, President of Focusky, said, "We understand the importance of incorporating engagement into marketing strategies. That is why we offer our clients a customized experience of our animated presentation maker to help them build relationships and engage their viewers on a personal level. This allows them to tell their stories, inspire their audiences, increase interaction, and eventually form a memorable brand identity with audiences."
Using animated presentations in marketing can impact positively on users' business. Even Google indexing favors video integration and will always rank publications highly if they incorporate videos in their publications. The idea by Focusky to help users integrate video presentations in their marketing techniques has helped to foster success for their ventures.
Providing high-end tools and an upscale presentation creation experience is the number one goal of Focusky. The company has an outstanding technical team that works relentlessly to set a high bar for their products. Thanks to the trust and feedback from users, Focusky will keep upgrading their software to enhance their capabilities and ensure their clients' success.
About Focusky
Focusky has been at the forefront of identifying and designing video software that helps its users engage audiences online. The company is committed to helping clients grow their business by integrating creative strategies with innovative technologies for increased brand awareness. For more information, please visit http://focusky.com/.
Media Contact
Company Name: Focusky
Contact Person: Elsa D. Arnold
Email: Send Email
Phone: +86 020-61972665
Address:G/F, Far East Consortium Building, 23 Des Voeux Road, Central
Country: HongKong
Website: http://focusky.com/