Vifprop Announces Top-Notch 3 Blades Stainless Steel Prop for Small to Medium Boats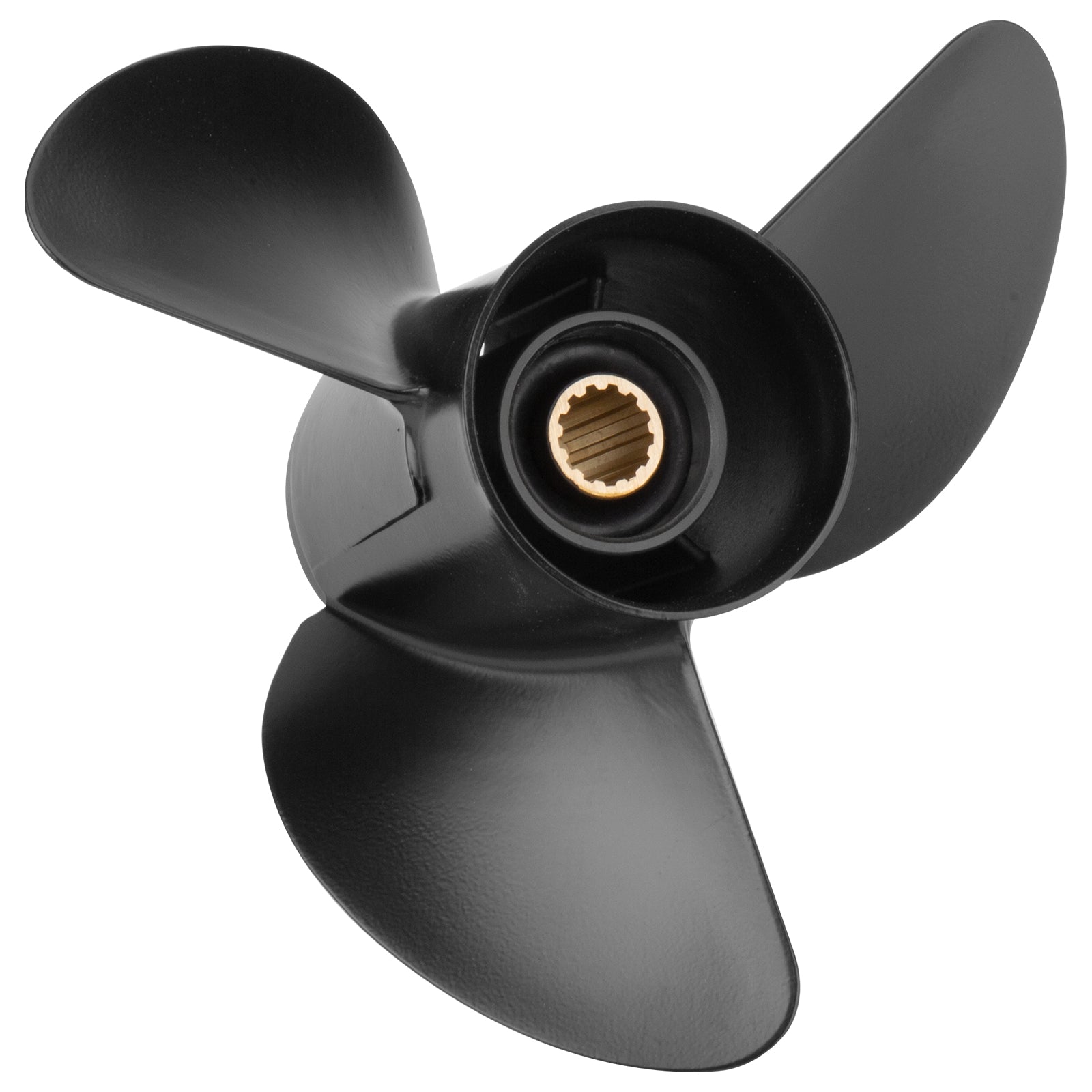 10 1/4 x 16 Black Yamaha Black Stainless Steel Prop Outboard Boat Propeller Fit Yamaha Engines 40-60HP
Boat propeller manufacturer from China, Vifprop, introduces an upgrade aluminum outboard propeller for 6 HP to 300 HP Mercury boat motors. They are available in a wide range of versions and finishing surfaces.
A leading boat propeller manufacturer based in Qingdao, China, Vifprop, introduces Mercury Outboard Propellers suitable for Mercury boat engines. The products are available in different sizes and durable materials like upgrade aluminum and stainless steel. Based on the Vifprop official online store, The smallest size, 9 x 9 8 Spline Tooth Upgrade Aluminum Outboard Mercury Boat Props, are suitable for Mercury Engines 6/8/9.9/10/15HP. And the biggest size is 14 1/4 x 21 upgrade Aluminum Outboard Propeller ideal for Mercury Engines 90-400HP. The company representatives explained, "Our high-quality propeller products have been used by boat owners worldwide. They are manufactured by a manufacturer in China with sophisticated technology and highly skilled workers. The design and final products have gone through various stages; from scientific research, design and development, manufacturing, sales, and after-sales service."
In addition to the high-quality boat propellers, boat owners can choose whether they want an Upgrade Aluminum Outboard Propeller or Stainless Steel Prop for their boats. The stainless steel propellers offer a great finishing touch, like polished surface and black colors. While the aluminum outboard propellers are cheaper and available in black and white colors. Both of the propellers offer stunning quality for boat performance, endurance, and fuel efficiency. Prices for Upgrade Aluminum Outboard Propeller for Mercury engines are starting from $43.50.
Moreover, Stainless Steel Prop for Mercury outboard engine starts from $175. Stainless Steel Prop offers high strength and strong corrosion resistance. It comes in a high polished finish, easy to maintain and repair. Stainless Steel Propellers are suitable for boat owners who want durability and get rigidity for high-horsepower motors. Stainless Steel Propellers are stronger than aluminum propellers as aluminum propellers bend at high horsepower and reduce the speed.
About Vifprop
Vifprop is a prominent outboard propeller manufacturer based in Qingdao, China. The company has provided a wide range of outboard propellers for small to medium boats for more than 12 years. Their stainless outboard propellers and upgrade aluminum outboard propellers have been used for yachts, pleasure boats, fishing boats, jet skis, and transportation boats worldwide. They currently offer a $5 discount code for all boat propeller products.
For more information about the company and its Mercury Outboard Propellers products, please visit https://vifprop.com/.
Media Contact
Company Name: Qingdao Qiclear Propeller Company
Email: Send Email
Phone: +86 15020053939
Address:Chengnan Industrial Park, Jimo District
City: Qingdao
State: Shandong
Country: China
Website: www.vifprop.com