Multifaceted Entertainer Sam Malone Set To Conquer New Territories As An Artist
Talented Uptown Philly artist and podcast host, Sam Malone, announces the release of a new EP titled "IPA 6-Pack" as he continues to push boundaries in the world of entertainment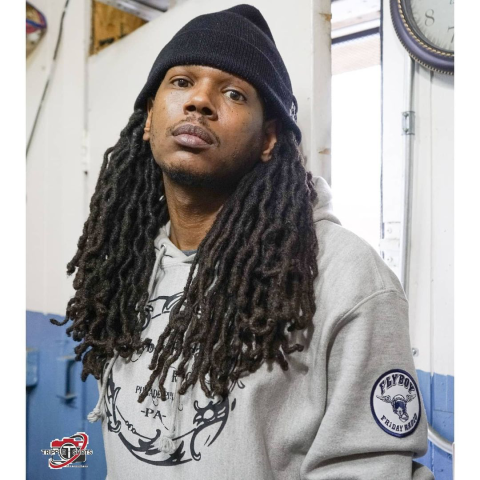 Sam Malone is not resting on his oars of challenging the status quo in the music scene as the podcast and radio show host drops a new project titled IPA 6-Pack. The Uptown Philly act has gradually worked his way into the hearts of people not only in Philadelphia but other parts of the country, with his versatility and creativity endearing him to lovers of entertainment.
The music industry has evolved over the years, with thousands of acts as well as other categories of stakeholders emerging to bless the ears of millions of fans across the globe with fantastic sounds. However, one name, Same Malone, looks set to chart a new course in the world of entertainment as a singer, podcast host, and radio show host. The decision to drop the IPA 6-Pack EP further reiterates Sam Malone's passion for entertainment and creating impactful music.
The project features other talented acts from the city of Philadelphia, with the likes of Lil Mop Top, DawnyLuv, Streetz, County Kravitz, and a host of others using their ingenuity to compliment his unique style of music. Tracks on the EP include Tore Up Rock, Fly With Me, and Girls, Girls, Girls, all portraying the authenticity of the artist.
Sam Malone has also shown his prowess as a show host with the podcast called Sippin wit Sammie. He highlights and showcases artists as well as small business owners, giving them a platform to share their stories and reach their target audience in Philadelphia and other parts of the US.
When Sam Malone is not hosting the podcast, he is working for Glocawear, the biggest independent radio station in Philly. Sam is the host of the show called Fly Day Friday, featuring talented artists in the city and playing exclusive music from people inside the city and across the globe.
Sam Malone as an artist, has worked in different capacities, leveraging his unique Philly sound to create a chill vibe and deliver great songs at cookouts and parties. His spontaneity and ability to create relatable songs are some of the features that have set him up for stardom.
For more information about Sam Malone and his several projects, visit Instagram and Spotify.
Courtesy of Cutty TV LLC
Media Contact
Company Name: Cutty TV LLC
Contact Person: Media Relations
Email: Send Email
Country: United States
Website: weoncuttytv.com