Min-Biotech: Would Asian Bright Technology Support Allergic People?
Food allergy is defined as an enormous problem which puzzles more than 500 million people around the world. According to latest report published by WAO (World Allergy Organization), governments from various countries put more and more attention to Food Allergen labeling.
There is an enduring myth in food allergen detection that Antibody path has some critical defects which would cause wrong results (false positive or false negative). In the past 15 years scientific research institutions spent heavy outlay to explore a new pathway for solving this problem by both material side and method side.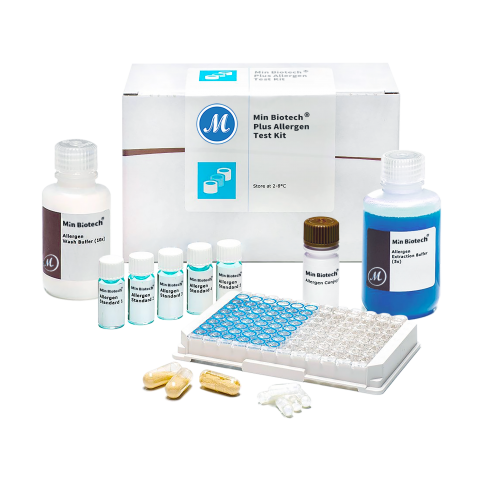 Recently we've got some cheerful news from an Asian scientific research team from far east area led by Doc. Wong from ZJSU. They built their concept 10 years ago and spent more than 10 million USD on this project. Doc. Wong successfully developed a series of products including Min-Biotech PRO (Rapid detection kit which could show results in 5 mins) and Min-Biotech MAX (Quantification detection kit which could show 8 the food allergens results within 2 hours). Experts from EFA and AAAAI were paying a compliment to their multi-site detecting technology and multiple-target identification technology.
We believe that the Min-Biotech would become a unique company in food safety detection area like Thermo Fisher and Cell Signaling.

Media Contact
Company Name: Lingrong Culture
Contact Person: Wang Yurong
Email: Send Email
Phone: 2134007851
Address:3185 Wilshire blvd
City: Los Angeles
State: CA
Country: United States
Website: www.lingrongculture.com