V Medical Aesthetics and Laser Clinic Singapore offers a plethora of non-surgical Face Slimming and Face Lifting treatments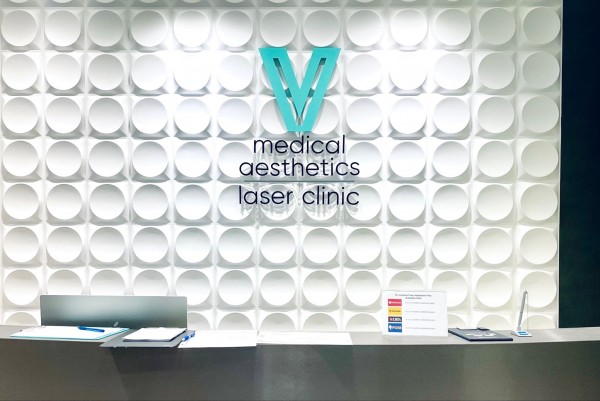 With the expansion of its business in Singapore, V Medical Aesthetics and Laser Clinic unveils another facility at Triple One Somerset, with two more respectively at Royal Square Novena and International Building. All facilities provide effective and safe medical aesthetic treatments to slow down and prevent ageing for beauty junkies.
En Route to achieving a V Shape Face
HIFU also known as High Intensity Focused Ultrasound is a popular alternative to traditional facelift. Allowing the deepest penetration of energy for face lifting and skin tightening, HIFU targets various layers of the skin, using medical grade ultrasound energy to stimulate collagen in skin and melt excess facial fats without disturbing the surrounding skin! This means no wound or scar and patients often breeze through the procedure comfortably for skin tightening, wrinkle removal and effective removal of double chin fats.
When it comes to face slimming, jaw reduction Botox is a common procedure performed at V Medical Aesthetics and Laser Clinic. This non-surgical treatment targets large bulky masseter muscle by injecting adequate amounts of botulinum toxin on both sides of the lower jaws to cause muscle weakness and shrinkage in size. Besides creating a defined jawline, it also relaxes overall jaw muscles tension for patients with migraine headache and teeth grinding (bruxism).
HIFU is often combined with Chin Fillers to enhance and create a stronger, sharper facial profile. Traditionally, surgical chin implantation is performed, but to skip long recovery time and surgery related complications, dermal fillers are on the rise as the procedure is quick, often labeled at a lunchtime procedure during office hours.
With aesthetic treatments being acknowledged as mainstream, men and women from all walks of life are looking for safer, less painful alternatives to traditional facelifts and anti-ageing solutions. Face Slimming and Face Lifting often goes hand in hand – achieving a V shape face and younger looking appearance is easily accessible to all at V Medical Aesthetics and Laser Clinics.
About V Medical Aesthetics and Laser Clinics
V Medical Aesthetics and Laser Clinic was founded in 2019 with 3 locations across central Singapore. Focused on V Face Shape Slimming, Non-Surgical Facelift, Pigmentation Removal and all skin related treatments, each facility offers patient-centered care, effective medical aesthetic solutions and competitive affordable prices to all.
Phone: +65 9860 9990
[email protected]
https://www.vaestheticsclinic.com.sg/
Royal Square Novena
101 Irrawaddy Road
#11–01/02/03 Royal Square Medical Centre
Singapore 329565
International Building Orchard
360 Orchard Road
#04-06 International Building
Singapore 238869
Triple One Somerset
111 Somerset Road
04-09 TripleOne Somerset
Singapore 238164
Opening Hours:
Monday–Saturday 10.30am to 8.30pm
Closed on Sundays and Public Holidays
Media Contact
Company Name: V Aesthetics Clinic
Contact Person: Media Relations
Email: Send Email
Phone: +65 9860 9990
Country: Singapore
Website: https://www.vaestheticsclinic.com.sg/