Essence Solution's Customer Contact Center Services Identified As What eCommerce Businesses Need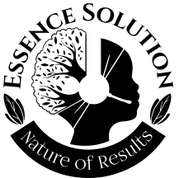 July 05, 2021 – Essence Solution, a US-based leading provider of virtual inbound call center services, has today introduced its services to eCommerce businesses and entrepreneurs around the world. Its offerings range from inbound call support and email support to live chat support, etc. With years of experience and expertise, connects a business to its target customers to generate leads and sales.
Essence Solution is a minority-owned start-up that is on its way to the top. As a growing BPO company, it combines domestic outsourcing with human capital skills to offer customized solutions to businesses. From timely connecting with the customers to guiding them in their moment of need, all client interactions are handled with due diligence.
With Essence Solutions, a business can completely focus on tasks that truly matter while leaving customer service to them. "We offer the highest level of customer experience for every interaction. For us great service is of utmost priority", said a spokesperson from Essence Solution.
Essence Solutions boasts of a team of experienced agents and state-of-the-art call center infrastructure. The agents are distributed across multiple disciplines and support channels and are aided by the necessary software solutions to ensure world-class service. Its Inbound Call Support includes everything from Customer Care, Retention, Product Launches to Product Return and Refund Support. With efficient Email Support, it ensures fast resolution of complaints and prompt response to inquiries. It also has dedicated and customer-friendly agents who provide Live Chat Support to boost the business conversion rate and to enrich the customer experience.
Since it has started, Essence Solution has provided innumerable job opportunities to the impoverished areas in the USA while providing flexible services at an affordable rate to businesses. Essence Solution is perfect for a business looking to improve its customer service.
For more information, please visit www.essence-solution.com.
Media Contact
Company Name: Essence-solution
Contact Person: Justin Downer
Email: Send Email
Phone: 612 367-6927
Address:1365 Western Ave
City: Saint Paul
State: MN
Country: United States
Website: http://www.essence-solution.com