Product Marketing Hive (PMM Hive) is the new and emerging product marketing community that everyone can't miss out on.
Product Marketing Hive (PMM Hive) is the new and emerging product marketing community that you can't miss out on. PMM Hive was founded by Crispin Read, the CEO of Product Marketing Edge. Product Marketing Edge helps select technology companies build and advance their product marketing capability through consulting, mentoring and training. PMM Hive is the "product marketing community that gives back", and that's no overstatement. They welcome and support all product marketers equally, no matter their expertise or background. Their goal is to provide a space where anyone can freely discuss matters related to product marketing and beyond, in order to help build and foster support within the world of product marketing.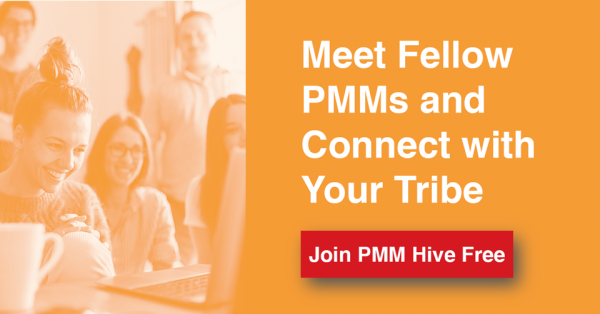 The best part? Product Marketing Hive is free to join. By joining, you get access to free playbooks, templates, exclusive behind-the-scenes content, and a Positioning for Advantage course taught by Crispin Read himself. The course is all about developing your positioning and messaging skills. Positioning for advantage is a proven framework that has been adopted by some of the world's most successful technology companies. Crispin has been working in the product marketing and product management world for more than 20 years, and his insights on the topic are not to be taken for granted.
Joining will also give you access to the lively PMM Hive slack community, where product marketers from around the world have the opportunity to share content, ask questions, promote their work, and otherwise discuss anything related to product marketing and product management. PMM Hive loves to support their community members; if you have an article idea or great podcast topic to suggest, they will make sure your thoughts are heard! Some members have already had their own writing published on the Product Marketing Hive website, and others have been featured on their podcast: This is Product Marketing.
Product Marketing Hive believes in the free sharing and recognition of product marketing knowledge in order to bring people together. It is a place to grow, connect, engage, and build relationships while exploring the depth of product marketing. In this community, you will be encouraged to share your experience and gain from the insights of others. PMM Hive is a place to give back, where you can develop your own skills by interacting with your peers. So what are you waiting for? Join now and get involved!
Media Contact
Company Name: Product Marketing Hive
Contact Person: Media Relations
Email: Send Email
Phone: (213) 423-1190
Address:1220 Main Street
City: Vancouver
State: WA 98660
Country: United States
Website: https://www.productmarketinghive.com