Aerospace food by "YeKeey Emulsifying Mixing Machine", accompanied by Shenzhou 12 in space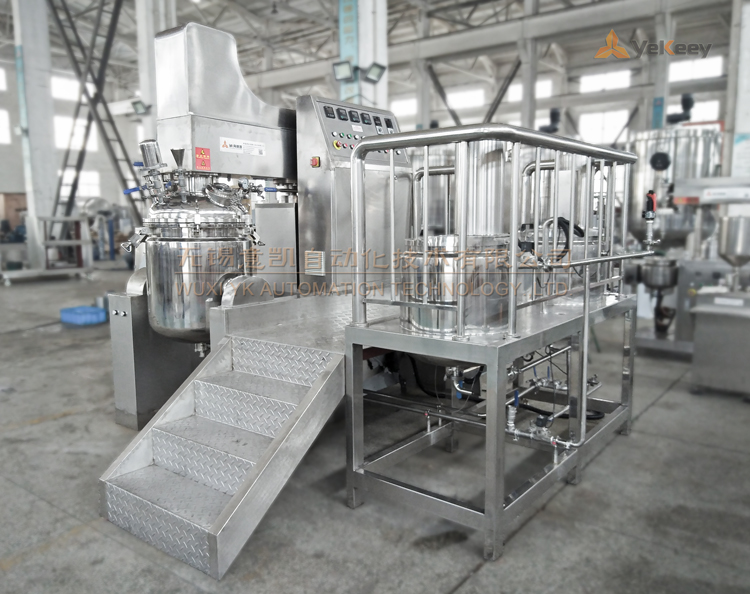 "Wuxi YeKeey" is a national high-tech enterprise founded in 1996, the source manufacturer of the domestic emulsifying mixing machine industry.
"YeKeey emulsifying mixing machine-made aerospace food is flying into space!" At 9:22 am on June 17th, with the successful launch of the Shenzhou 12 manned spacecraft, there was joy in the factory area of Wuxi YeKeey Automation Technology Co., Ltd. A feeling of full support for the motherland's aerospace industry. Astronauts work in extreme environments and rely entirely on space food to provide energy and maintain their work energy. Therefore, aerospace food is the highest-level food in terms of quality, safety, edible safety, and nutritional safety. There are more than 100 aerospace food inspection standards, which can be regarded as the food with the highest standards and the most stringent requirements.
Some indicators require aerospace food to be stored for 10 days at a high temperature of 37°C and still meet the standards when re-inspected. In addition, in addition to the self-inspection of the enterprise and the inspection of the aerospace department, an independent third party must issue an inspection report for aerospace food. From raw materials, production to packaging, the most stringent and safest production standards in China are implemented. It is worth mentioning that the production process must meet the requirements of the pharmaceutical production environment. At the same time, personnel control and production process management are much higher than those of medicines and health foods. Therefore, the selection of aviation food production equipment is also very strict.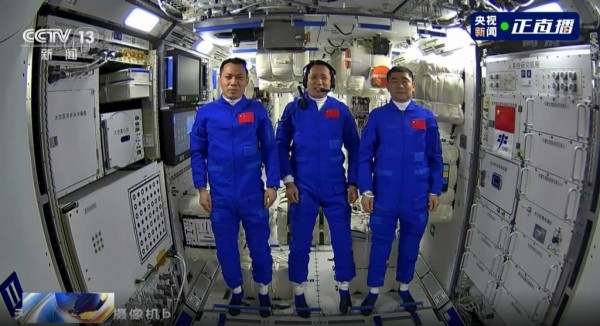 "Wuxi YeKeey" is a national high-tech enterprise founded in 1996, the source manufacturer of the domestic emulsifying mixing machine industry. Their Vacuum Emulsifying Mixers is widely used in military medicine, aerospace fuel, food, and other fields. Because of the good foundation of cooperation with AVIC, the aviation food production equipment will be entrusted to Yekeey to design and manufacture in 2020. YeKeey's vacuum emulsifier equipment has also been recognized by the entrusting unit.
"A functional full-nutrient liquid food for aerospace,' can go up to nine days, can go down to the five oceans'. The product can not only meet the nutritional supply of astronauts on the space station but also allow the general public to enjoy space-grade nutritious food. In the state of weightlessness in space Astronauts cannot chew food as easily as on Earth, so special aerospace food needs to be developed. The basic needs of aerospace food are convenient eating, low food intake (under the premise of ensuring calories), and providing sufficient nutrition. The earliest. Aerospace food is jokingly called "Nutrition Toothpaste", which is mainly to reduce the production of food residues. For the production of this type of liquid food, YeKeey also has much experience. Through the process and production analysis of aerospace food, they customized ZJR-350—The pressurized food sanitary vacuum emulsifier is ideal equipment for liquid food products.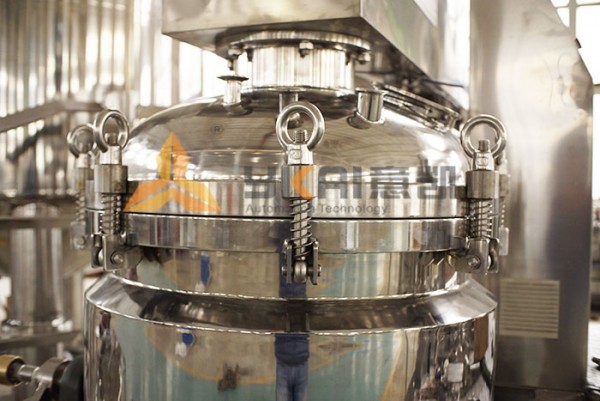 Of course, in addition to liquid food, there are many other delicacies. It is understood that the space agency has prepared a total of more than 120 kinds of space food. There is a kind of hunger that makes the motherland think you are hungry. The food for the astronauts this time includes staple food, non-staple food, condiments, and beverages, which will not be repeated for at least five days! The nutrient-balanced varieties are rich and have good taste and long shelf life. The dining area is equipped with food heating, refrigeration, and drinking equipment, as well as folding tables. Here, YeKeey wishes the astronauts: Eat and sleep well, and return safely!
Visit www.yekeey.com for more.
Media Contact
Company Name: Wuxi YeKeey Automation Technology Co.,Ltd.
Contact Person: Yekeey Machinery
Email: Send Email
Phone: 86-0510-88530899
Address:No.2855 Jiaoyang Road, An Zhen
City: Wuxi
State: Jiangsu
Country: China
Website: https://www.yekeey.com/