Pivotal Foods, Inc. Launches Four Plant Perfect® Vegan Dressings at Sprouts Farmers Market Stores Nationwide
May 28, 2021 – NV, USA – Pivotal Foods, Inc. is proud to announce that its highly anticipated Plant Perfect® Vegan salad dressings have launched at Sprouts Farmers Market stores nationwide. Vegan Dressing Flavors include Chipotle Ranch, Cilantro Lime, Goddess and Creamy Italian.
Pivotal Foods, a vegan owned company is committed to developing high quality vegan food products that taste great, are healthy and minimize the environmental impact to the planet. All four Plant Perfect® dressings are 12-month shelf stable, Non-GMO Certified and are EDTA-Free. Plant Perfect® dressings taste UN-VEGAN-BELIEVABLE and can be found on the shelf next to natural dressings.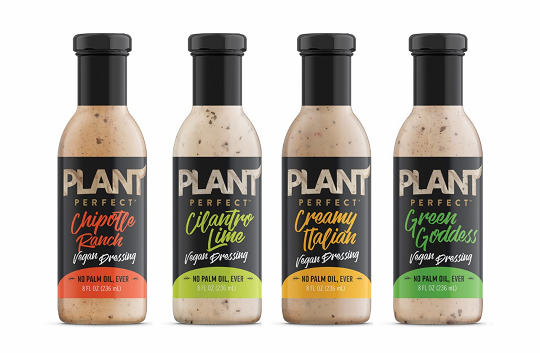 "We are excited to announce that Pivotal Foods has our Plant Perfect® Vegan salad dressings available at such an esteemed grocer as Sprouts Farmers Market," said Mark Garrison, CEO of Pivotal Foods. "Sprouts is undeniably a well-respected natural trend-setter, and we look forward to launching more vegan food products within the coming year, and hopefully for years to come."
For more information check eatplantperfect.com and pivotalfoods.com
Media Contact
Company Name: Pivotal Foods, Inc.
Contact Person: Mark Garrison
Email: Send Email
Phone: 7757907335
Country: United States
Website: pivotalfoods.com