Infra Electron's DCMS (Digital Central Management System) Attracts the Attention of the World.
Video Link: https://www.youtube.com/embed/aefMQo3Lwes
Infra Electronics developed a centrally managed digital broadcasting system that can easily expand the digital broadcasting system in a situation where it is necessary to expand the public address broadcasting system, whereas existing analog broadcasting systems are inconvenient to expand and require large investments. It also overcame the limitations of scheduling complexity, sound quality, and amplifiers that existing broadcasting had. In addition, it also solved the problem of broadcasting being stopped when there is a short circuit or disconnection at a certain point as the cable between the speaker and the amplifier is connected in a ring method.
It is a system that integrates and controls the broadcasting system in the premises while introducing DCMS (Digital Central Management System), which integrates and manages various systems such as electricity, access, firefighting, and CCTV in buildings. Thus, it had to comprehensively consider whether it satisfies scalability, quality, technology, management convenience, post service, and introduction and maintenance costs, and introduced a network audio solution on top of the public address standards.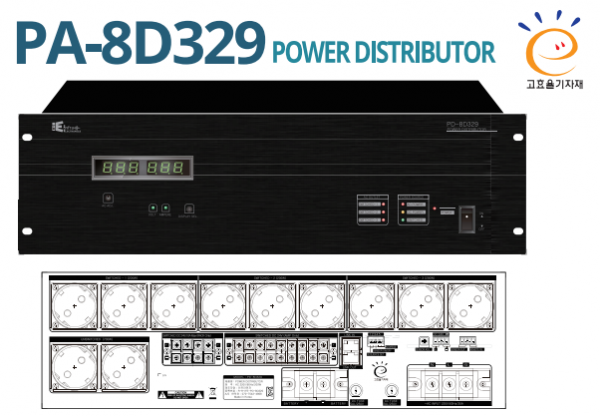 For broadcasting systems, there are embedded in-ceiling network speakers, loudspeaker network speakers, audio management server sound master, and user console sound desks developed by Infra Electronics. Users can easily control all speakers, set up a broadcast group by grouping individual or multiple speakers, and manage scheduled scheduled broadcasts based on real-time events. Through this, various functions have been implemented, such as transmitting a designated sound source by a designated group with a single click. In addition, a fire detection system linkage module, which is a data communication module for receiving fire signals from fire receivers, has also been added.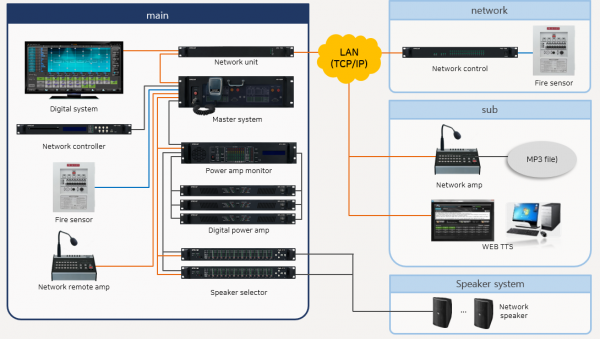 The company also introduced a network audio solution to build a stable and efficient high-quality broadcasting system. It is possible to control the entire system through one intuitive manager interface, and broadcast scheduling and broadcasting by zone are simple, and the sound quality is excellent, and the productivity of the operator in charge has increased.
The company has also integrated this product with DCMS to significantly improve emergency response capabilities. Even when you want to expand the system, you only need to install additional speakers on the already established network without cable wiring and amplifier expansion, so you can easil expand the system at a reasonable cost. An official of Infra Electron said, "as the existing broadcasting system is aging, the need for a new audio system has emerged. We compared analog, digital, and network broadcasting systems, and developed a network audio system that is economical and provides clear sound quality and smart functions. We will keep trying to provide satisfactory products to customers not only in Korea but also around the world."
Media Contact
Company Name: INFRA ELECTRONICS
Contact Person: Park Young Min
Email: Send Email
Phone: +82 10-7113-4898
Country: South Korea
Website: https://www.gobizkorea.com/user/goods/frontGoodsDetail.do?goods_no=GS2020092497980&ctgryCode=S0600100100000&upperCode=M0600100000000&goodsNms=Combination-Multi-Channel-Digital-Amplifier-(DCS-240/360/500/600C-Series)&skwanSn=&speclKwanId=SPCCD0000625