The Charms of Childhood Reflected in Maria Garay Reynolds' Book
On the Wings of My Dragonfly written with love by Author Maria Garay Reynolds book's theme is a mixture of both the bafflement and innocence of the child. Her book will remind readers of their childhood memories.
It is a reflection that one could go back and play childish games or childish pursuits, but one can never return to the state of innocence. Only a few authors can drag their readers with that nostalgia and Reynolds did it all too well.
Immerse in this beautiful literature that will take on the writer's journey, the pure love that springs from the heart of her Grandson Charles and her realization and lessons that she imparts on every page.
On the Wings of My Dragonfly is a serious work of writing, well-written, very personal, engaging and important to realize that to learn best is by taking the child's eye view of understanding.
She writes: "As soon as my great-grand baby saw me, his eyes sparkled big and bright, smiling wide he ran towards me as fast as his little legs would carry him, yelling 'Granny'. He jumped up into my arms giving me kisses with a big hug, holding my neck tight. Such love from my three-year-old great-grand baby boy is the most beautiful experience of pure love in the world."
Reynolds's message in her book is energizing and reassuring, yet inherently powerful that children are beautiful because they possess something that all have lost – the quality of innocence.
Available on Amazon: https://amzn.to/3a1pTsU
Check out more: http://mariagarayreynolds.com/
About the Author: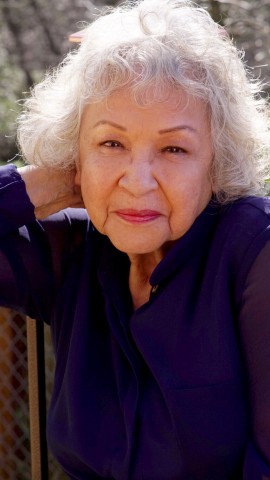 Maria Garay Reynolds is a born starseed, an artist using watercolors, acrylics and mixed media, has been painting since 1977 and has exhibited her work in many galleries across the United States.
Paintings result from the creative imagination of all living energy. What is creativity? It is the voice of the soul, the voice of our source, our core. As it comes to life, each paint stroke is someone's aura, energy and the story of that life that Maria is intuiting. From her clairvoyant readings, Maria sees, feels, and knows the Sixth and Seventh dimensions, and then paints what she sees.
In addition to her painting and exhibitions, Maria also teaches classes in how to meditate, use your clairvoyance, and how to use and do alternative healing work. She has also recently written her first book and is working on another.
Media Contact
Company Name: URLink Marketing | URLink Print and Media
Contact Person: Media Relations
Email: Send Email
Phone: 1-888-980-6523
Address:1603 Capitol Ave., Suite 310
City: Cheyenne
State: Wyoming 82001
Country: United States
Website: www.urlinkpublishing.com/