Get Agency Quality Design for a Freelance Price with DesignBro©
DesignBro© connects businesses with professional graphic designers for quality custom designs
AMSTERDAM – November 6, 2020 – DesignBro©, an online marketplace for graphic designers, matches entrepreneurs with hand-picked designers to bring their brand identity to life. Since DesignBro© provides a variety of designs for each project, the final quality is higher than other online platforms.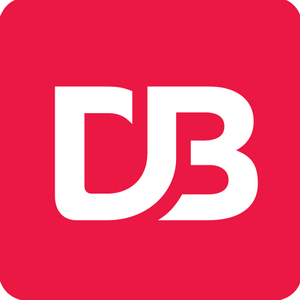 Business owners depend on creative concepts which will help them stand out from the crowd. However, in today's gig economy, it's hard to find a designer who is reliable and produces quality work. DesignBro© makes things simpler by giving you a pool of designers with years of experience to pick from. The platform only accepts 5% of all the designers who apply, so clients get great quality and clutter-free design.
"With the introduction of crowdsourcing on the internet, it's easy to lose control over quality," says DesignBro© founder and CEO Christiaan Huynen. "By making quality the central pillar of our vision, we aim to supply fair work and fair pay."
Finding a designer who can achieve your vision is easy on DesignBro©. All you need to do is fill in a creative brief, after which you get a selected number of custom designs from top designers. You then choose three designs and connect with the designers to give them feedback. Finally, you pick the design which best represents your business.
The team at DesignBro© believes in a better future for both clients and designers. They recently raised just under €400,000 in their seed round, surpassing the goal of €250,000 significantly. With these funds, DesignBro© plans to further develop their platform and become the leader for graphic design services worldwide.
About DesignBro©
DesignBro© is an online marketplace which matches entrepreneurs with graphic designers who provide quality custom designs. By giving clients access to creative concepts from a pool of hand-picked professionals, the platform aims to deliver quality designs at a freelance price.
Web: https://designbro.com
Facebook: https://www.facebook.com/designbrocom/
Instagram: https://www.instagram.com/designbrodotcom/
Twitter: https://twitter.com/designbrodotcom
LinkedIn: https://www.linkedin.com/company/designbro/

Media Contact
Company Name: DesignBro©
Contact Person: Christiaan Huynen
Email: Send Email
City: Cork
Country: Ireland
Website: https://designbro.com