Fast Rising Act, Swift Slay Releases New Album "Miami Sunset"
Swift Slay is an American rapper, songwriter, record producer from Miami who recently released an album "Miami Sunset", a 15-track hip hop album which includes hit tracks Pull Up to The Trap, Back in My Bag, Die Young and Hate it or Love It. The official single of the project, "Pull Up To The Trap" is currently getting attention from numerous radio stations such as 94.7 FM Charlotte, 88.7 FM Miami, B102 JAMZ LA just to name a few.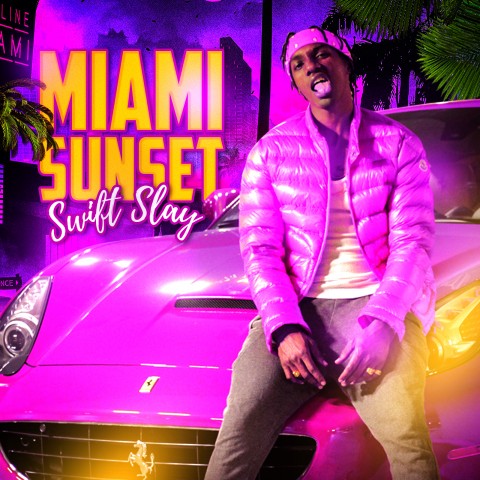 Currently signed to Take Control Empire, Swift Slay is not new to the game. His debut mixtape, "This What They Want" was released in 2015. The debut mixtape was a collaborative project with Nino Brown who is signed with major label DJ Khaled's We The Best Music Group. Consecutively, he then dropped a promo music video off the aforementioned EP. In April 2015 his smash hit, "Wobblety Wobble" was released on Worldstarhiphop.
Off the success of the debut mixtape and Swift was featured in "XXL Magazine" with Kendrick Lamar Covered, in the December 2015 edition. He is exceptionally creative and confident, continuing to pursue his influential career that has impacted the lives of many. His authenticity remains, which is pertinent to one's career. Swift's undeniable courage and motivation allows him to supercell in all arenas. His charisma and energy combined with his outlook on life separates him from the rest of the music industry.
You can check him out on his social media pages. Facebook, Twitter, Instagram, Youtube
You can stream Swift's music Here
Media Contact
Contact Person: Swift Slay
Email: Send Email
Phone: 786 – 916 0073
City: Miami
State: FL
Country: United States
Website: http://smarturl.it/MiamiSunset