JavaScript Game Design Course from Simple Coding Becomes #1 Amazon Bestseller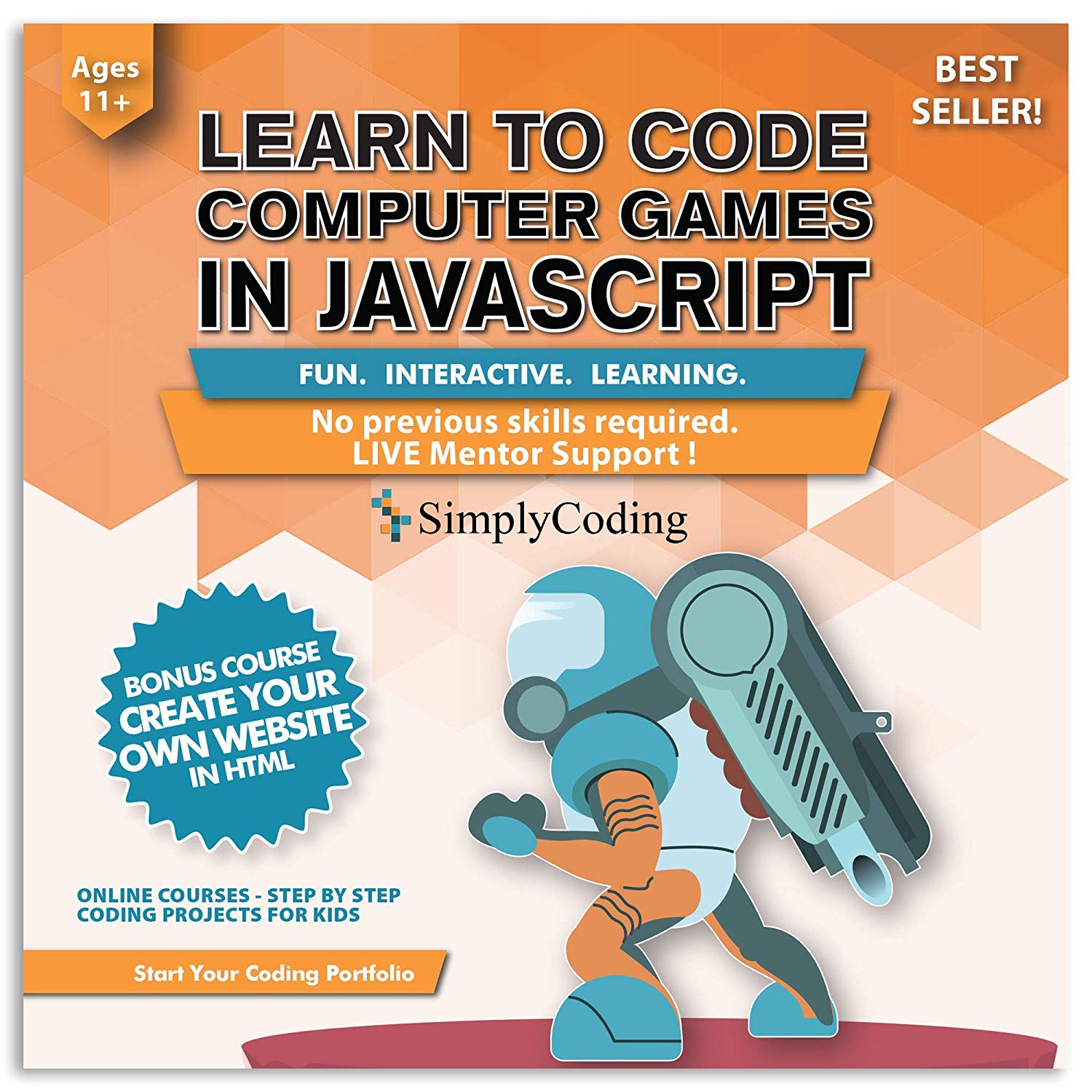 Simple Coding's popular online learning program, JavaScript Game Design Course for kids is now the number one bestseller in Amazon. Approved by school systems throughout the country, this online tutorial has been designed by a team of professional programmers.
Simple Coding proudly announces that its online tutorial for kids, JavaScript Game Design Course has just emerged as Amazon's number one bestseller. This extremely popular animation software has already received close to one hundred Amazon reviews with an excellent average user rating. This great JavaScript Game Design course teaches students real world JavaScript concepts through showing them how to code three different games. This program is now available in Amazon for $49.95 only.
"It is a wonderful feat for any product to become Amazon's number one bestseller. I would like to take this opportunity to thank all the parents who have put their trust on us to build their kids' future," said a spokesperson from Simply Coding. "This achievement will inspire the entire team to carry on the good work and may be come up with more brilliant products like this in the future."
Simply Coding's course on computer programming for kids is developed specifically for children within the age group of 11 to 18. This course has been designed and created diligently by professional programmers based on the feedback of thousands of kids that were involved in testing, refining, and perfecting the system. Numerous school systems all over the United States have already approved this course as part of their course catalogs as well as an after school program.
Simply Coding designed its course with the goal of helping kids expanding their critical thinking skills and ability to innovate, in addition to teaching coding for kids. This tutorial introduces kids to a text editor named Sublime, with a link to a free download. All projects are saved directly to the students' computer to keep forever. Unlike many other similar programs, this course doesn't have any strict system requirements and works on any PC or Mac.
The JavaScript Game Design program was recently enhanced by Simply Coding with the introduction of live chat assistance. Live question / answer session with mentors is also available now on the 2nd and 4th Saturday of each month.
"I got this for my grandson who has just started to code games and thought this program was helpful for him. I would say the age on the package 11+ is accurate. It was to get signed up. Played with the pong and then played with making the game his own. One happy kid he is. Was as described and arrived promptly," a delighted reviewer mentioned in his Amazon review.
To find out more about Simply Coding JavaScript Game Design Course for Kids, please visit https://www.amazon.com/dp/B016CEG2JU
About Simply Coding:
Simply Coding is an organization dedicated to creating high-quality digital learning programs for the children. A number of online courses from the company are now selling successfully on Amazon.com
Media Contact
Company Name: Simply Coding, Inc.
Contact Person: Media Relations
Email: Send Email
Phone: (801) 494-7751
Country: United States
Website: https://simplycoding.org/