New book "God's Heart Guide" by S.F. Honey is released, focusing on the power of spirituality to overcome life's obstacles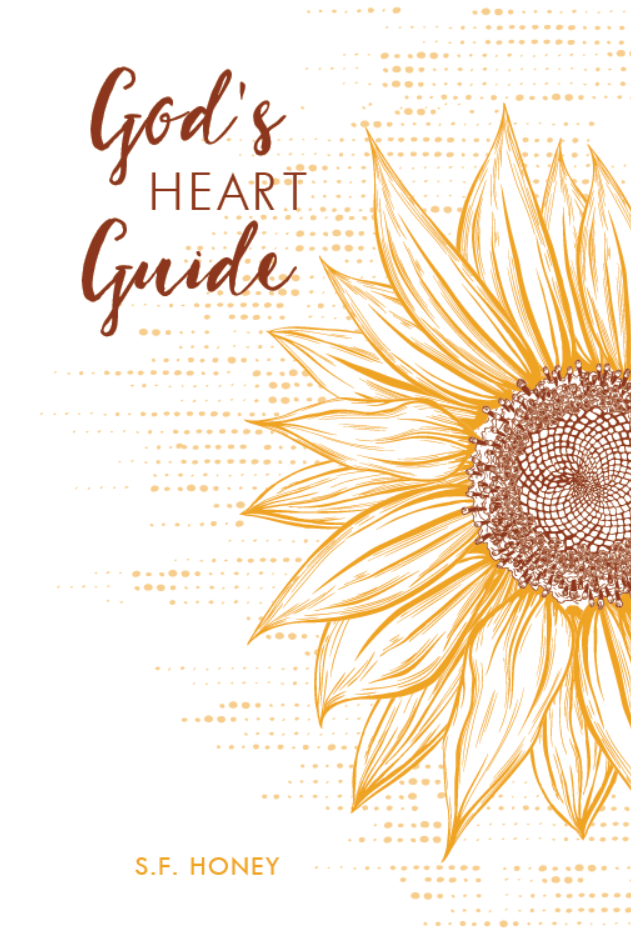 "God's Heart Guide" by S.F. Honey has been released worldwide. The 43-page book is a guide to navigating life's unexpected difficulties through God's wisdom. This is the author's debut work.
From the back cover:
Living an Unexpected Life due to loss of a loved one? Life turned upside down due to a diagnosis of illness for self or a family member? Feeling judgement or advice come from every avenue of life? This is when we get to turn to our Creator for the answer that only He can provide. God talks directly to our Hearts and we simply need to know how to listen.
God's Heart Guide (ISBN: 9780960088171) can be purchased through retailers worldwide, including barnesandnoble.com and Amazon. The paperback retails for $9.99. Wholesale orders are available through Ingram.
About the author:
S.F. Honey is a Midwest Girl living her Unexpected Life. When called upon by God, she shares her life changing events with others who are hurting in an effort to provide and avenue for filtering the hurtful feelings, words and actions that come from self and acquaintances.
Writing a book was not on the wish or want list for this author. Feeling God's pull to share the lessons He so clearly placed on her heart invited the opportunity to continue to share. By allowing God to use your Heart as a guide allows an avenue to look at life's judgement in a new and profound way. Many of those she had shared with asked S.F. Honey to please write to down so they could pass on the message.
The author asked for guidance again and claimed if it was to be written down, God would have to give her the words; and naturally, God did.
About MindStir Media:
MindStir Media LLC is an award-winning book publisher. To learn more about publishing a book with MindStir Media, visit http://mindstirmedia.com or call 800-767-0531.
Media Contact
Company Name: MindStir Media LLC
Contact Person: Maggie Kelly
Email: Send Email
Phone: 800-767-0531
Address:45 Lafayette Rd Suite 181
City: North Hampton
State: NH
Country: United States
Website: http://www.mindstirmedia.com